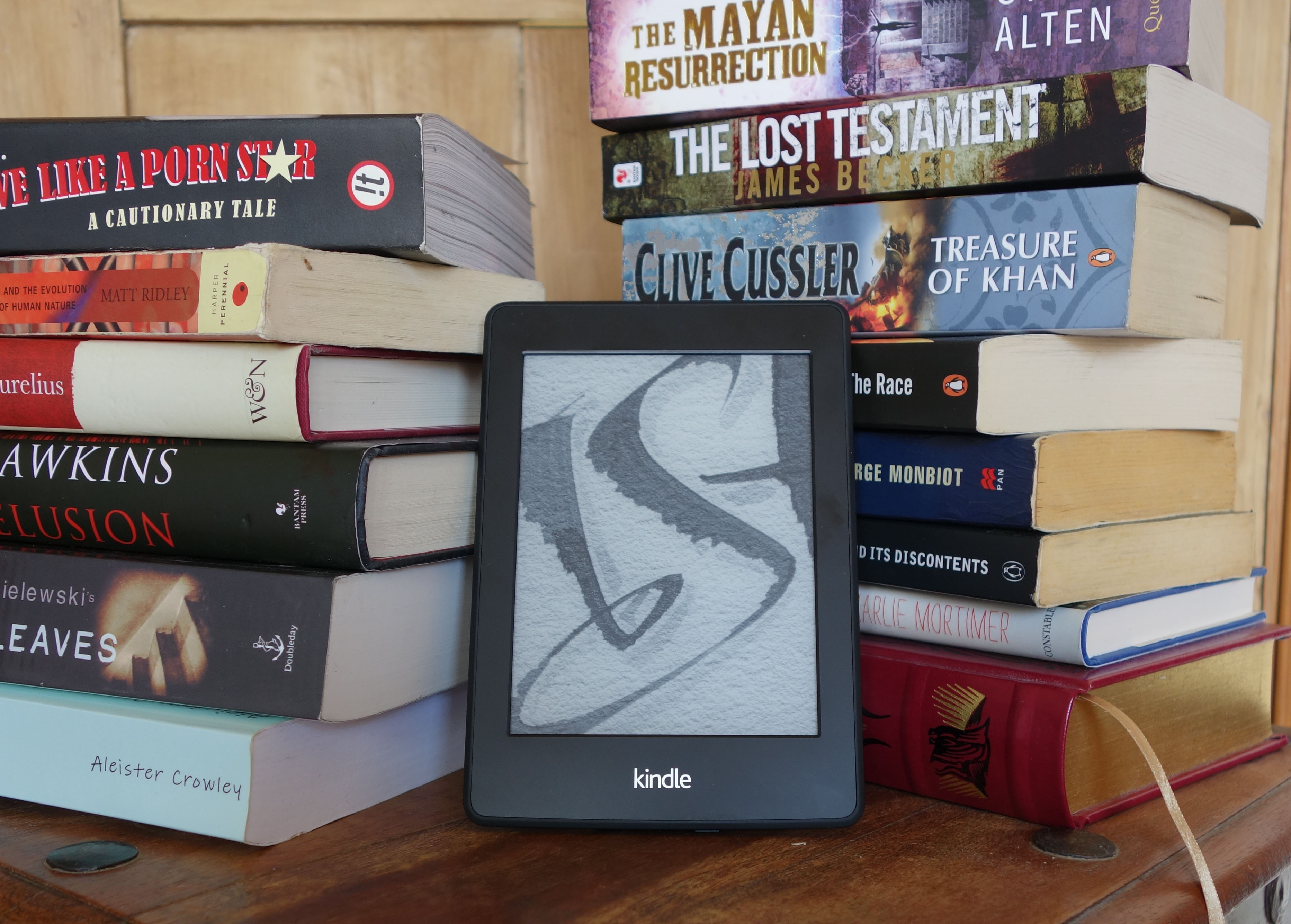 I love reading but reading for myself is something that only happens nowadays if I go on holiday. There's far too much work related material to read instead.
One of the things I want to do is read more, and for myself. There are at least a dozen books going dusty that I haven't read yet and many more that I need to catch up on!
Travelling Light
When I travelled around Europe in 2004 I made a lot of mistakes that I've since learned from. Including carrying a half dozen guide books of Europe with me.
I made a similar mistake on the 2012 Mongol Rally when we took the Lonely Planet guide for pretty much every country we went through with us. We had a car so weight wasn't an issue, but all those paperback books ended up damp and left in Ulan Bator.
Downsizing
I moved flat in October 2011 and did it backwards. Moving in and unpacked completely before going through everything I owned to decide if I needed it or not! As part of that downsizing I sold all my CDs and DVDs and donated most of my books to either my parents or the British Heart Foundation. (The BHF later informed me they'd raised £100 due to the sale of the books!) I only kept my vinyl any any of my books that either I hadn't read or were full of beautiful pictures.
Downsizing And Travelling Light
I'm now looking for obvious ways to both downsize and travel light and replacing all my books with a form of E-reader is a no brainer.
Ebooks can be well under 1MB in size and with the advances of flash memory you can store millions of them in something smaller than a paperback novel.
I do already have an iPad and an iPhone which have many Ebook related apps but for several reasons they are unsuitable.
I took an iPad with me for the Mongol Rally and whatever anyone says it's not a replacement for a laptop. As I have a laptop the iPad only gets used for my photography portfolio so extra features would go unused. iPads are also quite expensive and I will worry about losing or damaging it.
An iPhone can do everything under the sun but this means it has a short battery life. If I use it as a phone, camera, MP3 player and Ebook reader it will last half a day tops. Also if I lose it I then I lose more than just the ability to place phone calls.
Kindle Paperwhite
I know a few people with Ebook readers so before I made any decisions could trial a few in person. I got to play with both dedicated E-readers like the Nook and [amazon text=Kindle&asin=B00JG8GYAW] range as well as some Android tablets.
Whilst lacking all the features of a full tablet, the dedicated Ebook readers were a lot more suitable for reading books. Featuring a longer battery life, screens that were easier on the eyes and a more rugged build their cheaper price felt like a bonus.
The [amazon text=Kindle Paperwhite&asin=B00JG8GYAW], pictured above along side the books it will be replacing seemed to be the best device for me. As you can see it's a much smaller and lighter option.
The 6″ screen is more comfortable to read from than a phone and more portable than a full size tablet. The entire thing can fit in either the rear or front pocket of all the trousers I wear.
The device itself is rugged, I won't think twice about throwing it in to my bag and the matt finish suggests scratching wont be an issue.
The [amazon text=Kindle&asin=B00JG8GYAW] store uses DRM to prevent piracy which is always a worry as it limits where you can source books from. Amazon is HUGE though and the majority of the books on my unread list are available from there so that is less of an issue. There's 2GB of space which is enough to store 2000 books, more than I imagine I will read in the next 20 years!
The standout bonus is Amazon provide free world wide 3g on the Kindle and a basic web browser. For travelling this is amazing and something I will treat as an added safety net. As long as I have the [amazon text=Kindle&asin=B00JG8GYAW] I should be able to E-mail or Facebook an SOS message!