Last year I bought a brand new, Rolex Starbucks.
i dont know if you guys have seen the meme of all the gurus saying everyone in america would make it if they just stopped buying starbucks coffee?
Moguls like Kevin O'Leary can be very judgemental about people's coffee habits.
https://www.cnbc.com/2017/12/04/kevin-oleary-wont-pay-2-point-50-for-coffee-instead-he-invests-it.html
Medical schools are advising students to save money by not buying Starbucks.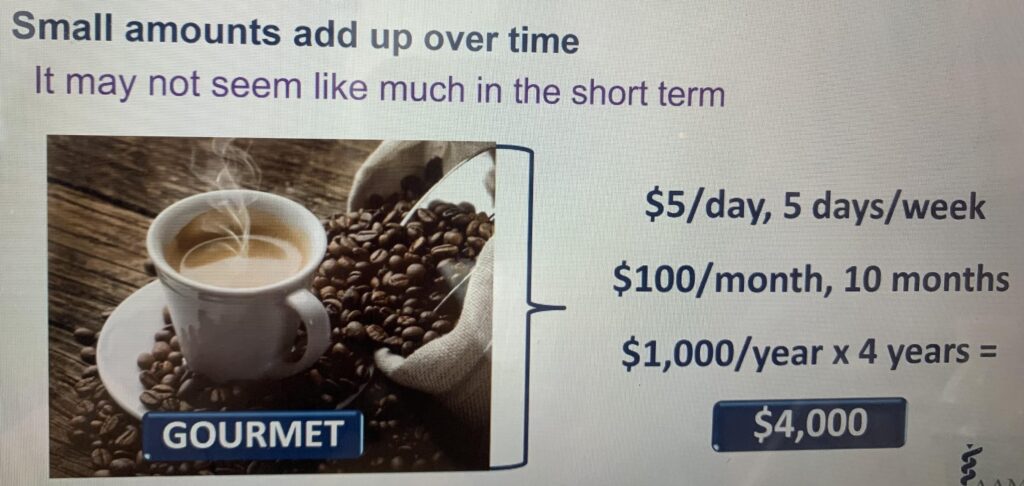 TikTok is full of financial advisors.
Drinking a coffee a day in starbucks made me very successful.
Every day, for several years, I would wake up, get dressed and immediately go straight to Starbucks, order an ice grande americano, then read for an hour before heading to the gym. I did this in every country I lived in, Thailand, Spain, China, Japan and Vietnam, religiously.
I read all the books. Rich Dad, Poor Dad, The Lean Startup, Bold, Abundance, 4-Hour Workweek, Zero To One, Exponential Organisations, all of them… for years, whilst sitting in Starbucks drinking my ice grande americano.
The books i read then lead me to build my first SaaS business.
That SaaS business got investment from a company in China.
I coded, operated, built a team and marketed that SaaS whilst drinking coffee in Starbucks.
When China acquired the rest of the business, I flew to China with a dozen Westerners and spent 3 months in Shenzhen doing a handover, before I completely exited.
The Chinese offices were brand new and didnt have workable Internet, which made managing a Saas business with a remote team very difficult.
So I moved the team to Starbucks and we worked out of there delivering the handover until the acquisition finished.
Paying $3.50 every day for a starbucks for 4 years netted me an experience and a return more than any other job or investment until that point because I used my time wisely.
Every day I invested in myself, acquiring knowledge and upskilling, to expand my mind and create interesting problems that I then would have to solve.
Paying $3 every day for a Starbucks can make you rich.
Last year I sold another asset that I had built after my SaaS exit, using time I spent in Starbucks reading books like Rich Dad, Poor Dad that discusses the difference between assets and liabilities.
I also learned that the new, green Rolex Submariner model had been nicknamed the Starbucks.
I bought myself my first Rolex, the Starbucks as a talisman to remind myself that how you spend your time is way more important than how you spend your money.
Most people's problems are due to needing a higher income, not less coffee. The best way to generate a higher income is to self study outside of work and school as neither of those places will genuinely teach you how the world works.