What Is EthicHub?
EthicHub was formed in 2017 and is a crowdsourced lending platform, offering approximately 15% APR on investments of as little as €20.
EthicHub, for now, is focusing on the coffee growing communities near the city of Tapachula in the Chiapas state of Mexico.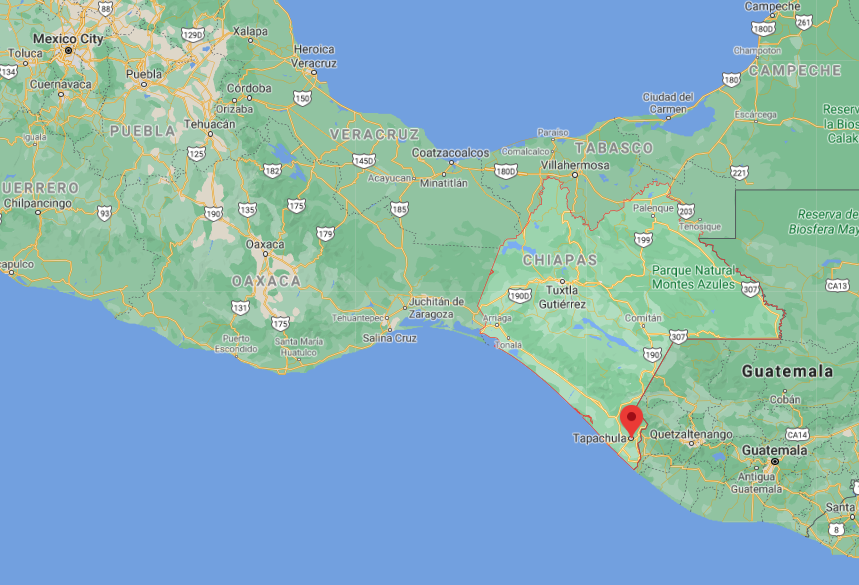 Chiapas Mexican Coffee
Chiapas coffee is some of the best coffee in the world and probably the best coffee to come out of Mexico. The coffee bean planted in Chiapas originally comes from Guatemala but was planted in Chiapas due to the unique climate. The combination of high altitude, warmth, humidity, rain and volcanic soil have created perfect conditions for coffee to grow in, allowing for healthy harvests.
The Chiapas coffee is famous for its aroma, intensity and body, so much so that Starbucks actually offer a whole bean Mexico Chiapas Reserve that they describe as crisp and nutty with flavours of hazelnut and milk chocolate.
The Chiapas region also carries a fine tradition of artisanal harvesting techniques, harvesting the coffee manually and only selecting the best coffee grains that have reached full maturity.
From the FAO site, coffee production in Mexico has been on the decline since 2009. In 2009 In 2018 over 629,799 hectares of green coffee was harvested, producing 158,325 tonnes of coffee.
| | | | |
| --- | --- | --- | --- |
| Year | Element | Unit | Value |
| 2009 | Area Harvested | ha | 765697 |
| 2009 | Yield | hg/ha | 3454 |
| 2009 | Production | tonnes | 264472 |
| 2018 | Area Harvested | ha | 629799 |
| 2018 | Yield | hg/ha | 2514 |
| 2018 | Production | tonnes | 158325 |
Values from fao.org for coffee farmed in Mexico 2009 & 2018
Looking at the data from fao.org coffee production is down by 40% from 2009 to 2018.
Presumably, EthicHub seeks to change that by crowdsourcing investment for different coffee growing regions across different parts of the coffee growing process.
Crowdsourced Financing
EthicHub is helping the communities of Chiapas, Mexico crowdsource financing to cover expenses for the following:
Fertilising
Coffee Harvesting
Weed Control
Exportation of Coffee
Insurance
etc
Using the coffee itself as collateral for the crowdsourced loan, which will be paid back upon sale of the coffee!
Whilst the interest rate on the loan is high, 15% APR, the local farmers will actually receive more than if they just sold on the local market to a broker as EthicHub aren't just raising money for the farmers, they're helping with exports and sales of the finished coffee too! This profit-sharing allows the communities to receive 50% of the export margin on top of the market rates they would have gotten initially, whilst allowing investors to get a healthy return.
Investment At Risk
EthicHub has achieved 100% success in the repayment of all financed projects since they launched in 2018, financing over 60 agricultural projects and fully repaying 40 of them since their recent press release.
Investment involves risk. As a general rule, you should only trade in financial products that you are familiar with and understand the risk associated with them. The risk warning described in each financial product below is not exhaustive, you should carefully consider your investment experience, financial situation, investment objective, risk tolerance level and consult your independent financial adviser as to the suitability of your situation prior making any investment.
The main reason I've written this review is to do some additional due diligence on my own investments because I have currently invested over €2,000 in EthicHub projects.
My Personal Investments
Since June 2020 I've tried to invest €100 in every EthicHub project that has appeared on the marketplace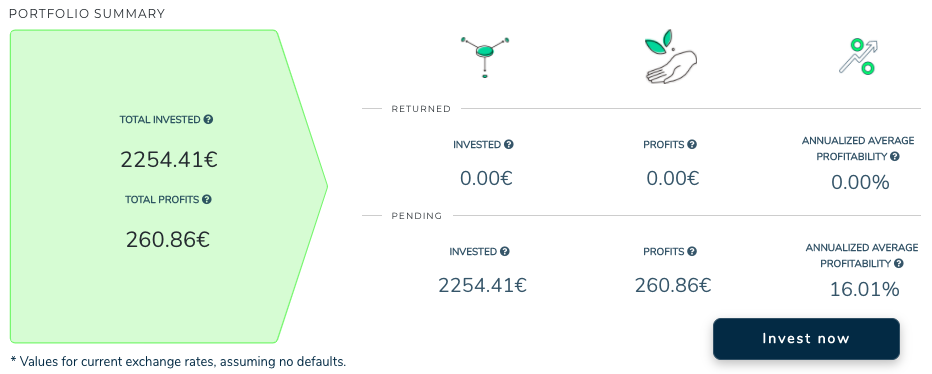 It is too early for any of them to have generated a return yet, the first repayment date is January 15, 2021 so I will update this review as the project commences. My intention is to keep compounding investments in to the project as I believe in what they are doing and am passionate myself about coffee and crypto.
EthicHub Coffee For Sale
If you're interested in trying the coffee out, it is also for sale from the EthicHub Shop in quantities from 250g to 1kg.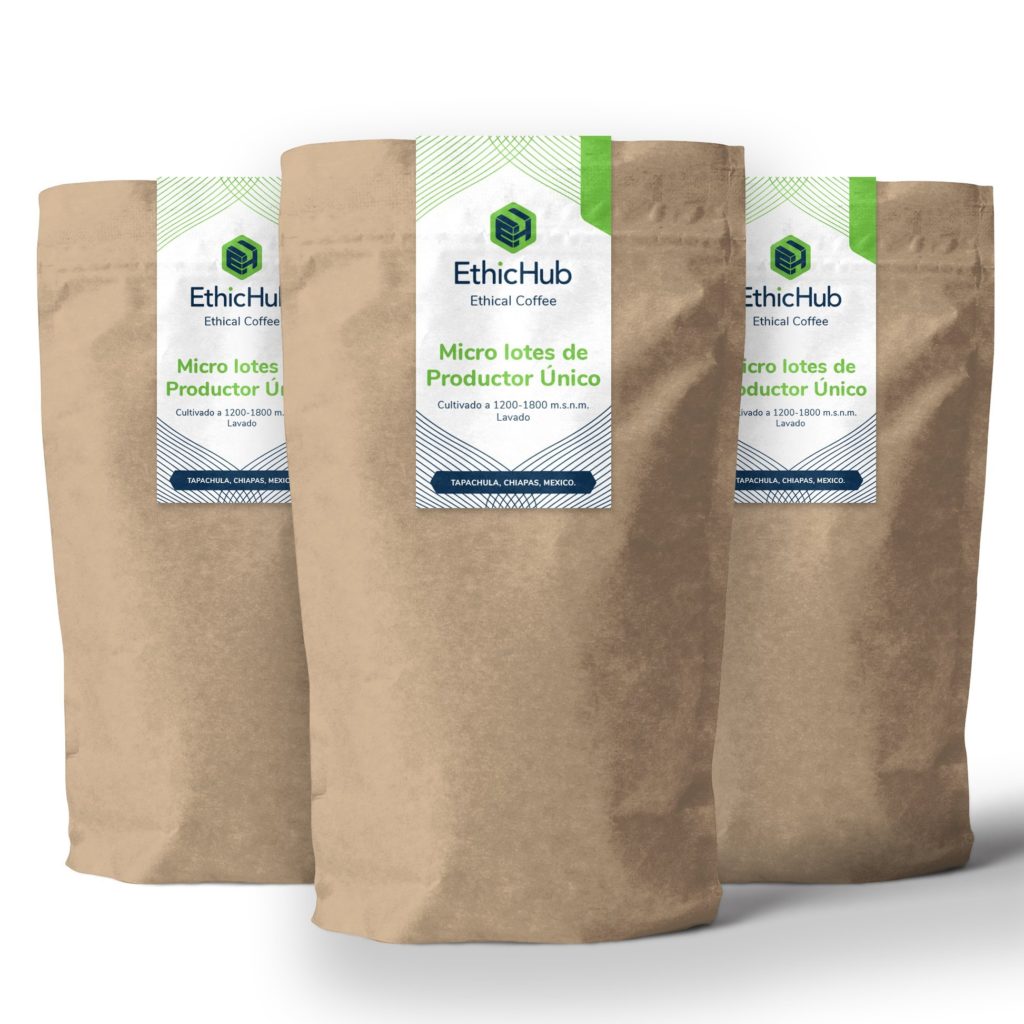 Update February 2021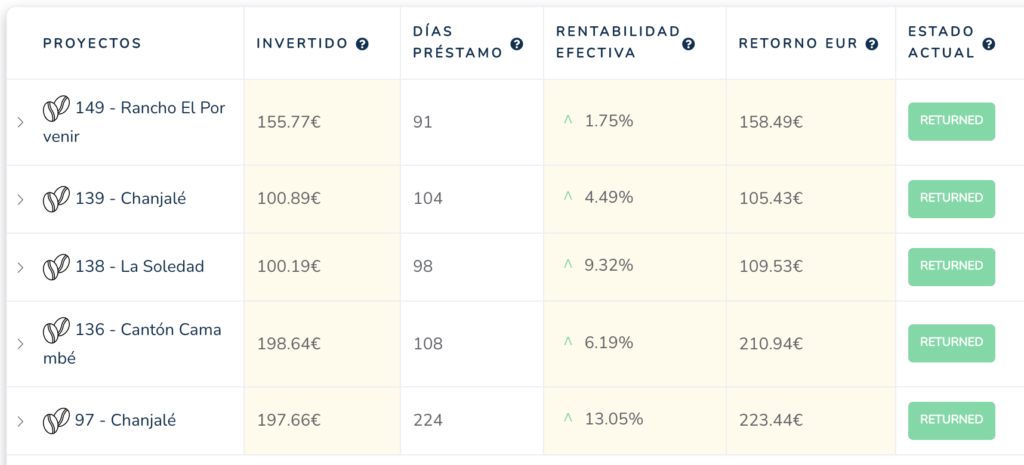 7 months after my first investment in June 2020, some of the projects I'd invested in started to yield a return, as posted in the above image.
Whilst some of the returns are small, most are all over 5% with a high of 13% and that's only after 90 to 224 days. Project 97 was actually invested in during June 2020 so a 13% return, in less than a year, is pretty good.
The returns were in crypto, xDAI specifically as it has lower transaction fees than traditional DAI, and pegged to the US Dollar but I immediately reinvested them back in to some new projects.
Actually getting the returns has given me a lot more faith and confidence in the project and I'm going to keep reinvesting as payouts occur, updating this review as I go along.
Affiliate Disclaimer
Anyone investing an amount of €100 or more in a single EthicHub project through one of my links will gain a 5 DAI or $5 USD bonus for themselves and for myself.