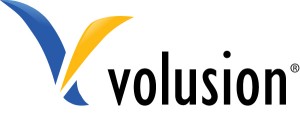 Whether you are looking to open your first e-commerce store, or a better deal on your existing one, the e-commerce arena is a minefield that needs to be navigated carefully. Businesses usually always end up paying much more for hosted e-commerce solutions than they originally expected because most e-commerce platforms are not completely upfront about their pricing model. Problems can range from fixed, long term contracts, hidden transaction fees and tiered pricing, as well as frequent network issues and unpleasant customer support. If you accidentally choose the wrong shopping cart it can end up being an expensive mistake, so you need to take the time to make sure you make the right choice.
Volusion is one of the most popular SaaS (software as a service) e-commerce solutions that quickly lets you set up a store and sell your products online. Along with ready-to-go templates, website, store and hosting in one and very low prices, Volusion offers the tools you need to customize your store and grow your business. They also offer a completely free trial for you to try before you purchase.
SIGN UP FOR YOUR FREE VOLUSION ACCOUNT
Volusion Review Summary
Volusion is a complete e-commerce shopping cart platform that offers hosting, an online store and a website with many different themes and options, no setup costs, no hidden transaction fees (very important!) and one of the lowest monthly prices in the industry.
I'm giving Volusion top marks as my experience with them has been phenomenal: 9/10.
Volusion Features
Volusion is an complete e-commerce solution, including a shopping cart and website that helps you quickly set up your online store to sell your products with the ability to customize your store, choose from over 120 free templates, organize your products, accept credit card payments and track orders.
Adds to shopping carts keeps customers on the product page to reduce abandoned carts
The deal of the day feature will help promote your products and increase sales
Built-in social sharing to 25- different networks will help customers spread your products virally
Create coupons and discounts to entice new users and bring back old ones
Customers can review products for real-time feedback
Unlimited product options with complete product options.
Volusion's SmartMatch technology keeps track of your stock status, tracking unlimited combinations of product options
The mobile-optimised website helps you reach, and sell to, more customers
The built in Customer Relationship Management tool helps support your customers easily and efficiently
Process orders quickly to view and approve orders in a moment and get real-time performance data on your business
Volusion provide free 24/7 customer support
Also sell items on eBay, Twitter and Facebook
The product comparison tool lets you show customers multiple product details side-by-side
Built in emails and newsletters
Over 120 free, great looking templates
Showcase products with vZoom so shoppers can zoom into product images
Volusion Review
Monthly Fees
Volusion has some of the lowest monthly fees among all popular e-commerce shopping carts. Starting from $15 a month the Mini Plan includes up to 100 products, a Facebook store, 1GB of data transit, social tools and a mobile store. Subscribing to the slightly more expensive plans, such as Bronze at $35 a month also gives you more features, increasing the product range to 1,000 and doubling the data transfer to 2GB, along with adding Abandoned Cart Reports, ratings and reviews from customers and newsletters. The $65 a month Silver plan gives you 2,500 different products, phone orders, the ability to import/export in to and from the Volusion system and a fantastic CRM (Customer Relationship Management) tool.
The most expensive plan at $125 a month is the Gold plan which as well as increasing the number of products as well as the data transfer, it also offers improved customer service from Volusion. The extra features include the Deal of the Day tool, API access, MyRewards, eBay integration, batch order processing and your very own account manager.
For the big boys there's also the Platinum plan at $195 a month which offers you unlimited products!
Volusion Setup Costs
One of the fantastic things about Volusion is that they do not charge any setup fees! Their admin interface is extremely easy to use and they include a tutorial which completely guides you from start to finish, from choosing your store's template and design to adding your first product! Their software is user-friendly and fairly intuitive.
Platform Customization
With the Volusion platform, you have the ability to add extra features to your store via the Volusion Exchange! Allowing you to add new features from their quickly and easily.
Volusion Template Options
Volusion has over 120 different templates to choose from in different industries and colours, so you're sure to find one you like, the majority of which are free! Some of the premium templates from other platforms, like BigCommerce can cost between $500 to $5000, which is more than 1 years worth of subscription! Volusion's main focus is on product presentation, they offer a fantastic user experience in order to generate higher conversion rates than the competitors by providing features such as product comparison and vZoom image resizing!
Transaction Fees
Volusion charges NO TRANSACTION FEES!!!!! Ok, the bold and all caps might be over the top, but I want to stress this. On every Volusion plan, from the cheapest to the most expensive, there are no transaction fees at all, this is going to save you a TON of money compared to their competitors. As well as offering their own credit card processing service they also support many other credit card processors if you already have your own from a previous online store or brick and mortar premises!
Discount Coupons For Everyone
With all plans, Volusion allows you to generate and configure coupons and discount codes for your customers with tons of different options including multiple purchase discounts, free shipping, 10% off coupon codes etc.
Mobile Store Front
One of the other perks of Volusion is all of their plans include a mobile store front allowing a much greater reach and size of potential customer base! Optmization is not available for every single mobile device yet, currently iPad users will just see the normal storefront, but that's ok as they're basically computers 😉 As well as a mobile version, with Volusion you can also put your products on Facebook with their Social Store service.
Volusion Review Summary
Volusion's service is professional and affordable, making it a fantastic option for business owners of any size. Their range of free templates is impressive and there are no hidden costs, Volusion is an overall great choice for any e-commerce shopping cart, and used by many large companies already, e.g. 3M, National Geographic and the Chicago Tribune.
SIGN UP FOR YOUR FREE VOLUSION ACCOUNT
Volusion Review
is written by:
Rus Hughes
Date Published: [date format="M j, m"]