For lunch today we all decided to go to the Mash Tun pub. I argued blind that they didn't do any food, but it turns out, fortunately, that they did!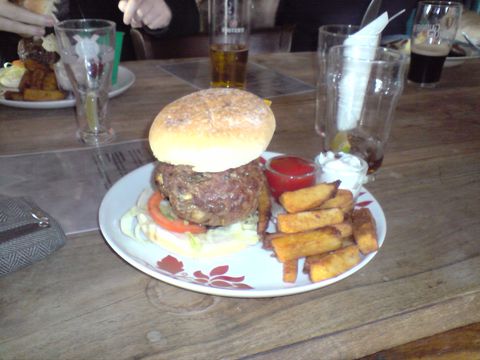 I had a most fantastic burger, which was almost the size of my pint glass. The patty was really nicely flavoured, with onions and green bits and all sorts, and not over blown with pepper, which seems to be the norm nowadays. The chips were also really good, a lot of places seem to be mimicking the style of Heston's Thrice Cooked Chips!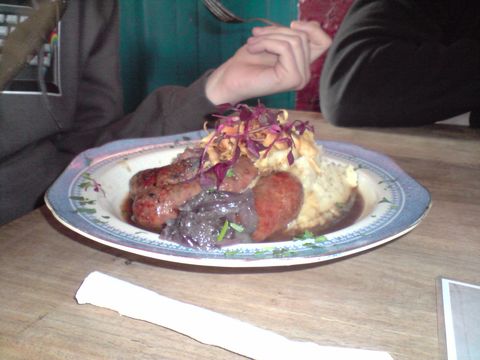 My friends opted for the Wild Bore Sausage and Mash, which looked and smelled phenomenal.
I would definitely go back again, my only criticism was the waiting time, and lack of out door seats, but you can't win 'em all!!!