I recently went to the Seven Stars for a lunch burger on a hangover day at work. It was the worst burger experience of my life and I wasn't going to write it up due to the hangover but I've been assured that it wasn't how I felt, the food was actually terrible, so here we go. I will also preface this with the staff were amazing, I'm sure I've had a burger here in the past that was pretty good so maybe this was just an off day, but my friend who also ordered the same burger had the same issue.
I can't remember how much the burger cost, it was around £10 and with a pint of coke it came to £13 so this was definitely very expensive for a pub lunch, and at those prices, you expect quality.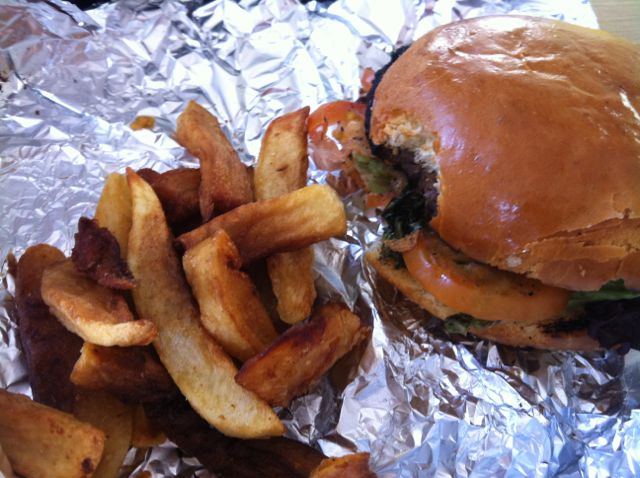 Burned. It was probably supposed to be char grilled, but really it was just burned. The patty was also really thin, even at it's best it didn't give the impression it would have been great, given the cost. It felt cheap.
The bread was dry and slightly rubbery, like it had been left over night or something, really wasn't nice to eat at all.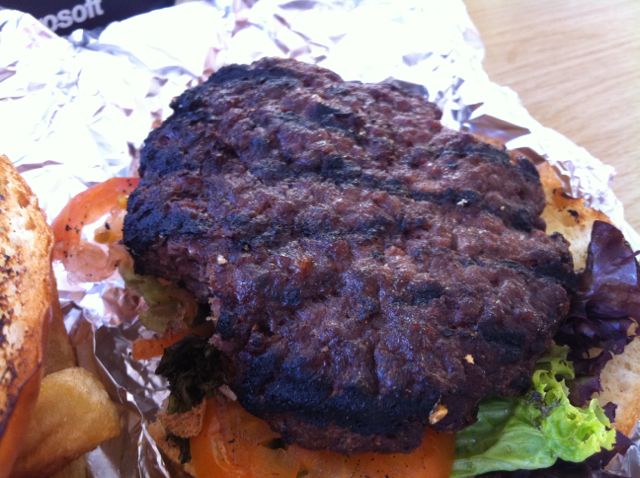 The level of burning made the salad taste really nasty, it was just covered in charcoal. Really not nice to eat! Just tasted of burn. The lettuce and tomatoes themselves were crisp and fresh however.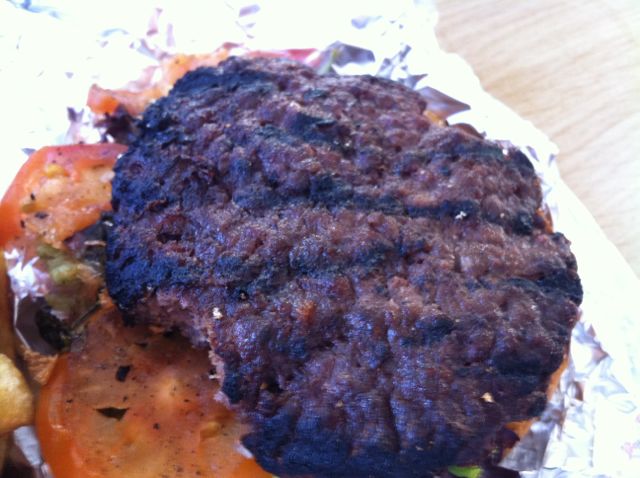 More burn! The chips were fantastic. Lovely potato, fluffy, nice taste, bit of crunch. Delicious.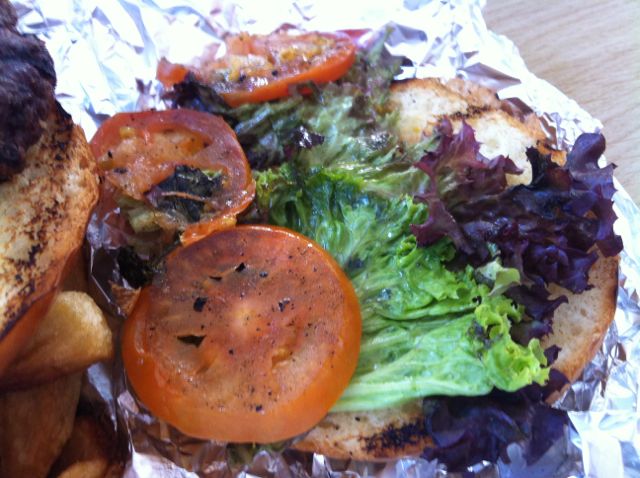 Now, the reasons the photos are all in tin foil is when I took the first bite I felt it was too hideous to eat, but realised I'd need to eat something later in the day, so the staff were really nice and wrapped it for me to take back to work. Amazing customer service, just terrible food. Will not eat there again.