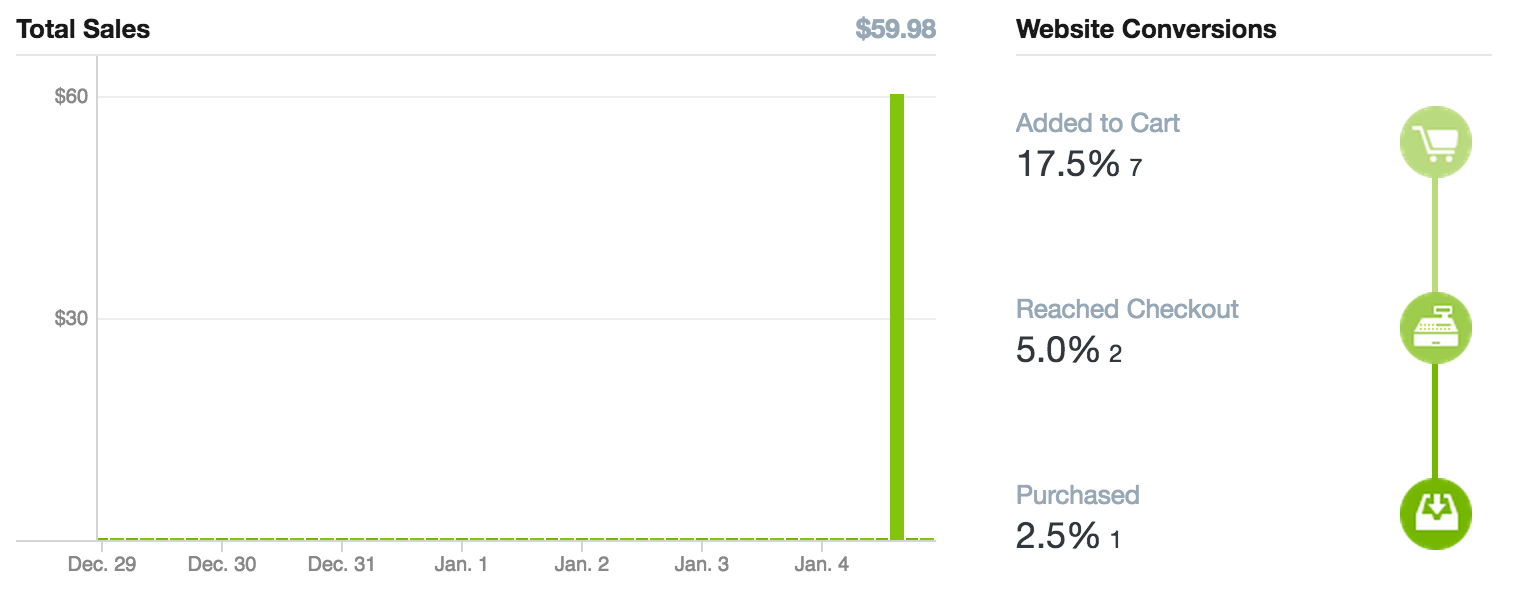 As part of building up a brand with Amazon FBA I have my own e-commerce store in order to build trust with customers that search for our brand name. So far I haven't done much more than list my various products on it, with sales copy and images taken straight from my Amazon listings.
I've built e-commerce sites in the past, using either Woocommerce or Magento but this time opted for Shopify as it's much less effort to set up and integrates with Amazon FBA really nicely. Until now though, everything has been quiet!
Then out of nowhere, boom, a $59.98 sale to someone buying 2 items. Due to the magic of Shopify and Amazon FBA integration I don't even need to do anything! The customer paid via PayPal, rather than the other payment system we have, Stripe, and the money is already in my PayPal account! Shopify contacted Amazon and the order is already being handled and the items should be shipped shortly. Now that's what I call passive income!
This is a great start to the new year and after product #5 is on the shelves I guess the next step is to get a handle on Google Adwords, tweak the sales copy on the Shopify store and create a new sales funnel and really kill it in 2015!