Now I'm back in Chiang Mai it seems that there's been a huge swing. A lot of the people I met at the Drop Ship Lifestyle event are now looking at selling products on Amazon as their business model of choice and I've been fielding a lot of questions. The most common question is by far:
How much profit are you making per sale?
so I thought I'd answer that here, once and for all! Here are the transaction details for one of our sales, from Amazon.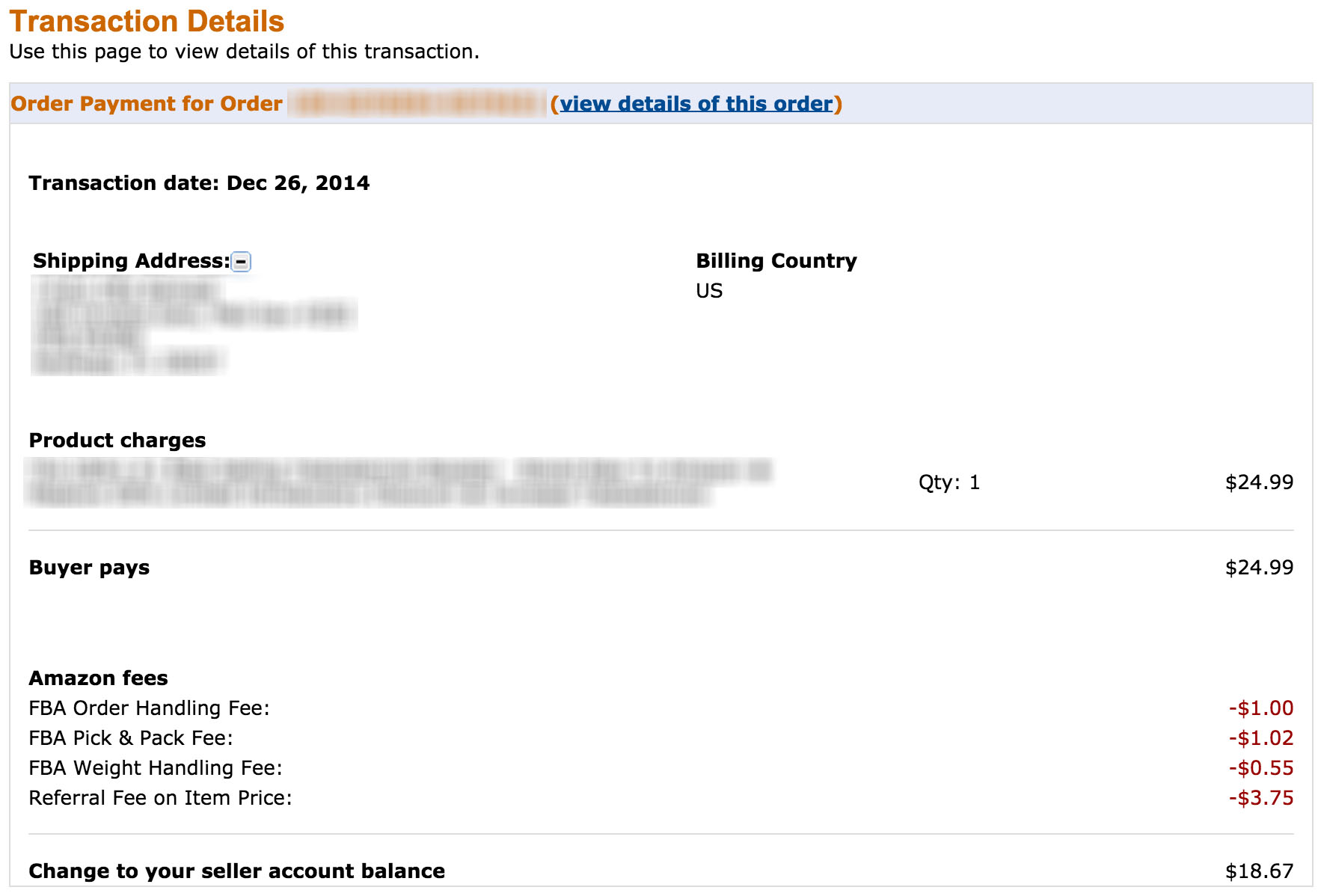 The cost of this particular product for us to buy is $5.80, including shipping to Amazon, and we are selling it at $24.99. Here is the breakdown:
$24.99 Product Charge to customer
-$5.80 Product cost
-$1.00 FBA Order Handling Fee
-$1.02 FBA Pick & Pack Fee
-$0.55 FBA Weight Handling Fee
-$3.75 Referral Fee on Item Price
Total: $12.87 profit per sale
So as you can see, after the initial cost of the product and the various Amazon fees, we are left with $12.87 profit, which is roughly twice the cost of our product and half as much as we are selling it for.
Amazon themselves have a handy shipping calculator you can use to predict your own profits.