Every Tuesday morning Tiger Muay Thai organises a run to the Big Buddha in Phuket. The run is 4.2 km / 2.6 miles long and up hill all the way. You actually climb 1207 feet / 367 meters during the run, it's hard. The record is something like 24 minutes!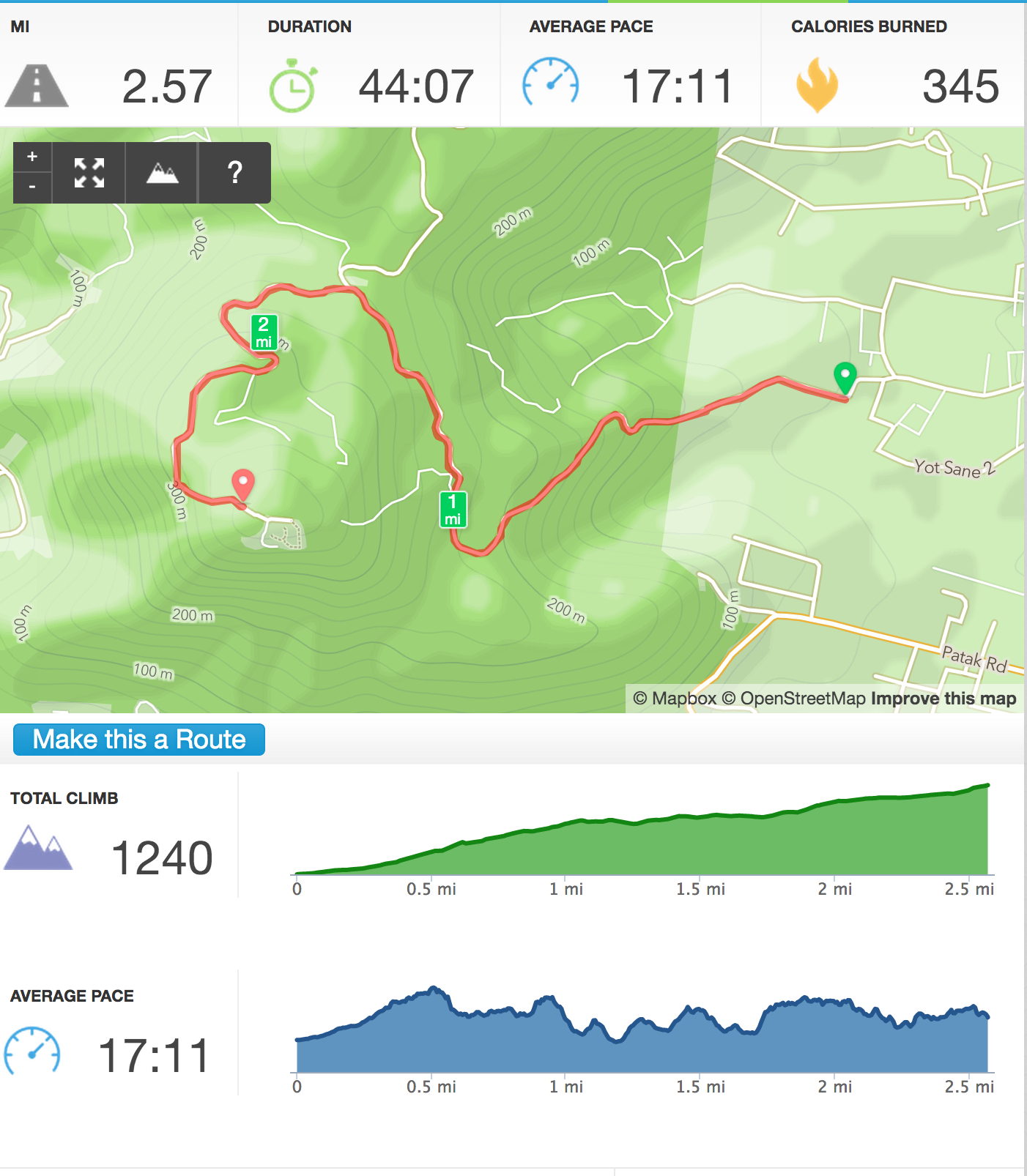 I did it in just over 44 minutes, so in 2 weeks time when I try this again I will see if I can get a sub 40 minute time. This will involve running at some point, rather than just walking..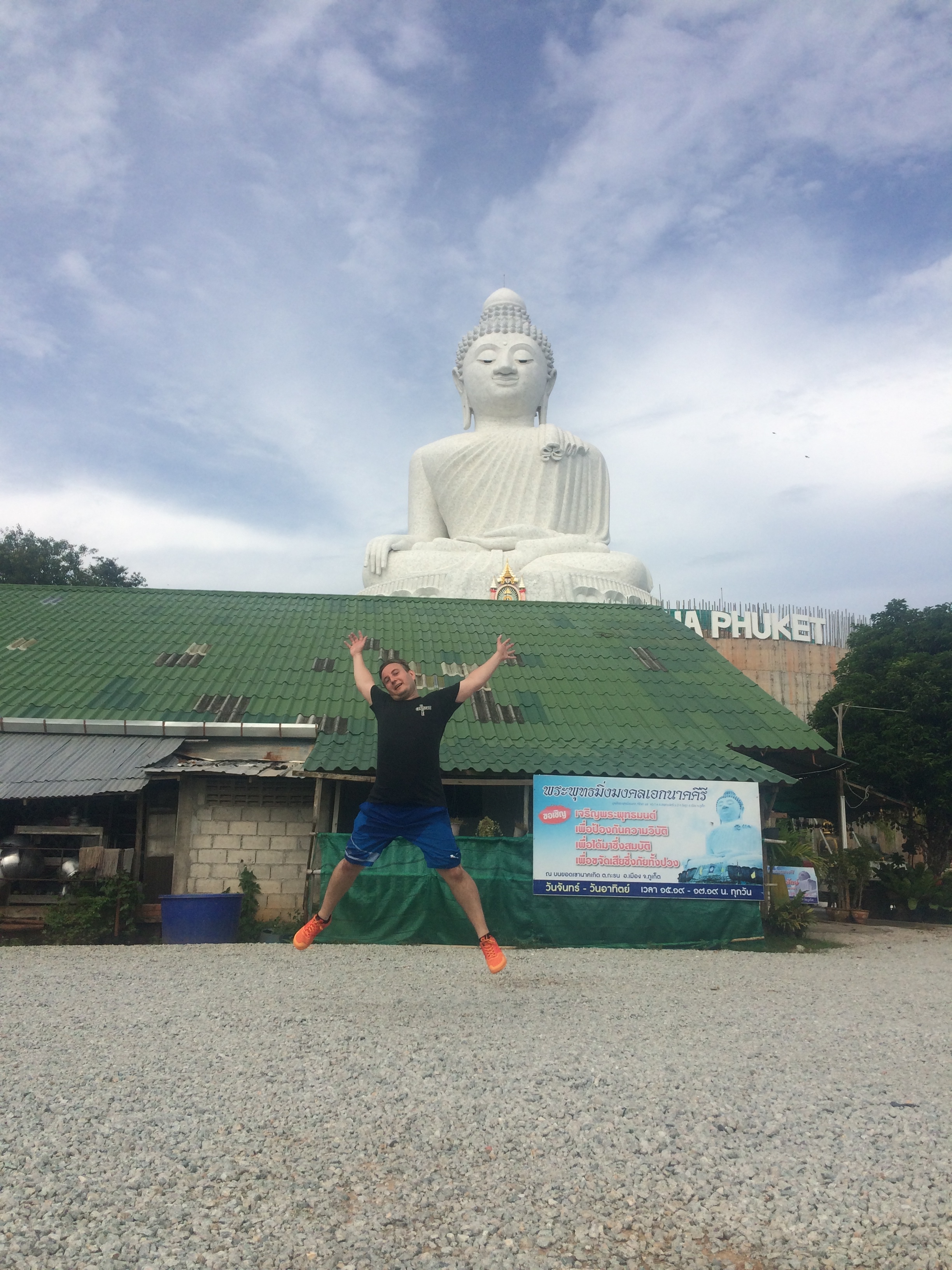 For anyone thinking about doing the Buddha run, all you need to take is yourself, trainers, a bottle of water if you wish and if you like some music to listen to. For 100 BHT Tiger Muay Thai handle the rest. I saw some people on Trip Advisor griping about the 100 BHT price but I don't see why. You get taken to the start of the run by bus, driven back down from the top and someone is there with a first aid kit etc. Not to mention the comradery of a bunch of you all in the same boat.
Private Training With Pong
After the run I chilled out in the pool for a while before heading back to TMT for another Muay Thai private lesson with Pong. Normally when I do a private, that's all I do for the day. But I want to start doubling up with one normal class in the morning and then a private in the afternoon, leaving me the evening free for work. This was the first of those days!
We spent most of the time doing pad work and I can feel I'm improving. Pong rarely corrects my form now and I can blaze through the sit ups like they're nothing. Even the running feels easier!
Tomorrow should be a fun, with a 2 1/2 hour beginner class at 8am and then another private at 1:30 pm 😀