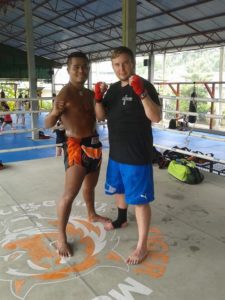 Ok it doesn't sound that impressive, but yesterday I completed the entire 2 1/2 hour Muay Thai class for the first time after a week of training. I'm really pleased as it was a hot day and by the first hour mark I was still feeling fresh. Now I know what to expect in order to pace myself better for the future so that I can work harder!
Today I had another 1-2-1 private Muay Thai less with my personal trainer, Pong, as pictured, which was awesome. It's only an hour but that means I can train with more intensity as my technique is continually refined. Tomorrow I hope to do the complete 2 1/2 hours of the 8am morning class and then at 3pm have another 1-2-1.
One of the things I've noticed about the trainers and some of the more competitive fighters is they all have HUGE buckets of ice water that they drink out of. I've been taking 1 1/2 liter bottles of water with me and it's not really enough, I'm going to have to start taking twice as much with me now I'm actually able to complete the class.
The full 2 1/2 hour Muay Thai class format is roughly
Stretching
20 – 30 minutes of running
Stretching
Combination Muay Thai drills in front of the mirror
Partner work, practicing clinching or punching techniques
Pad work with one of the trainers
Punching bag work
Clinching or punching sparring in the ring
Short 5 minute sit down where we all introduce ourselves
Punching bag work with a focus on technique/repetition, e.g. 100 x front kick
Running
300 sit ups followed by 100 press ups
On a side note, I am absolutely loving my [amazon text=Kindle&asin=B00JG8GYAW]. I take it with me whenever I go to eat, as usually I eat alone, and just read whilst I'm there. It's also replaced watching movies on the TV for a large part of my day now. I've read 4 books since I've arrived and if I'd have bought them with me there would have been no room in my bag for clothes. The tiny size of the [amazon text=Kindle&asin=B00JG8GYAW] and the fact that everything is digital is incredible. I remember being a technical luddite 5 years ago and saying I would never trade a paper book for an e-reader, how wrong I have been!
Ali's BBQ
Now I've stopped being sick and am able to train I've started meeting some of the other guys here as well as exploring both ends of the street. Yesterday we all went down to Ali's BBQ which is an amazing Persian grill. One of the guys we were with was Persian too so we got to meet the owner, Ali, who was pretty awesome.
I'd hung out too late by the pool after training with out eating so was starving when I got there. I ate a lot, but it was healthy, double skewers of both chicken and pork then grilled vegetables on the side. The entire lot came to around 600 THB or £12, which is a little cheaper than English prices. Now I've had the opportunity to look over the menu properly, it's only 120 THB (£2.40) for grilled chicken breast and grilled vegetables, which is awesome.
Koko's
My other favourite place to eat is Koko's but they are currently closed as I think they are on holiday. They do amazing wholemeal pizza and really spicy Thai food.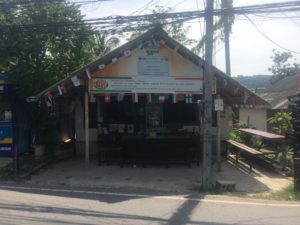 Thai Building Site
This is mostly for my Dad who's a retired civil engineer and has worked on awesome projects like the British Library and Heathrow Terminal 5. There's a Thai building site on the way to Tiger Muay Thai which I thought was going to be a series of bamboo holiday huts. It turned out that the bamboo is the Thai version of scaffolding!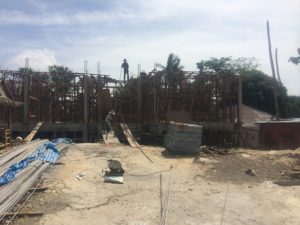 Businessy Business Stuff
I've just got off the phone with China (well Skype..) after looking to source some new products. This is going to be pretty exciting as we're going to be importing a product from China in to America to sell on Amazon, completely new territory and probably a land mine of hidden fees and taxes. Not to mention the language barrier.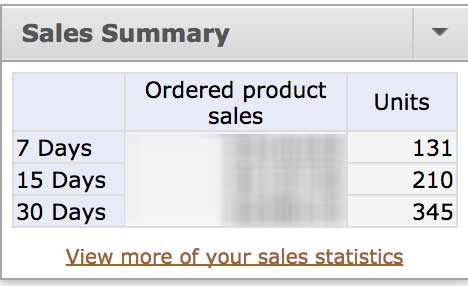 We've also been running an aggressive advertising campaign which has massively increased our sales, we hit an all time high of 33 units sold yesterday, which with respect to profit is about the same amount as I'd earn in the UK in one day, but I'm here, in Thailand, putting most of my effort in to Muay Thai and living a lot simpler and cheaper than I used to! It's incredible to be honest.
At this rate I'd love it if we can sell 1000 units a month, or more. We've a second product out now that's made no sales, and an ebook as well that's made no sales, so there's still a lot of marketing to be done.