Ready to get your WordPress site up and running in minutes? Even if you don't have a business plan, even if you don't have a professional UK web design & development firm on payroll, it's better to start sooner rather than later. You can increase your income by having more value and now is the time to learn WordPress and kickstart your online life.
Set Up Your Hosting Account
Your hosting account is where your websites will live, so before we get started with WordPress we need to get you up and running with a host!
The host I personally use is Bluehost and I will walk you creating your hosting account and then building your first WordPress site. Hold on tight for the ride.
Bluehost is a proven company, trusted by millions of customers, they have been around for years and are here to stay.
Fanatical customer service. Bluehost are located in the US and offer 24/7 support with real people, they will answer the phone to solve your problem fast.
You can host up to 100 WordPress sites and domains on your account!
As a trusted VIP partner of Bluehost, I can pass on my great rates to you.
Bluehost have are one of the highest performing hosts in the industry, guaranteeing your site will he available and fast!
Automated backups! Forget everything else, the peace of mind knowing there is a backup of your site is worth a fortune! Most hosts do not have this.
CLICK HERE to claim your free domain and signup for hosting with Bluehost, and then follow the steps below and the video! Lets start your business today, together.
Bluehost Step 1
Click here to visit Bluehost, then Click the green 'get started now' button.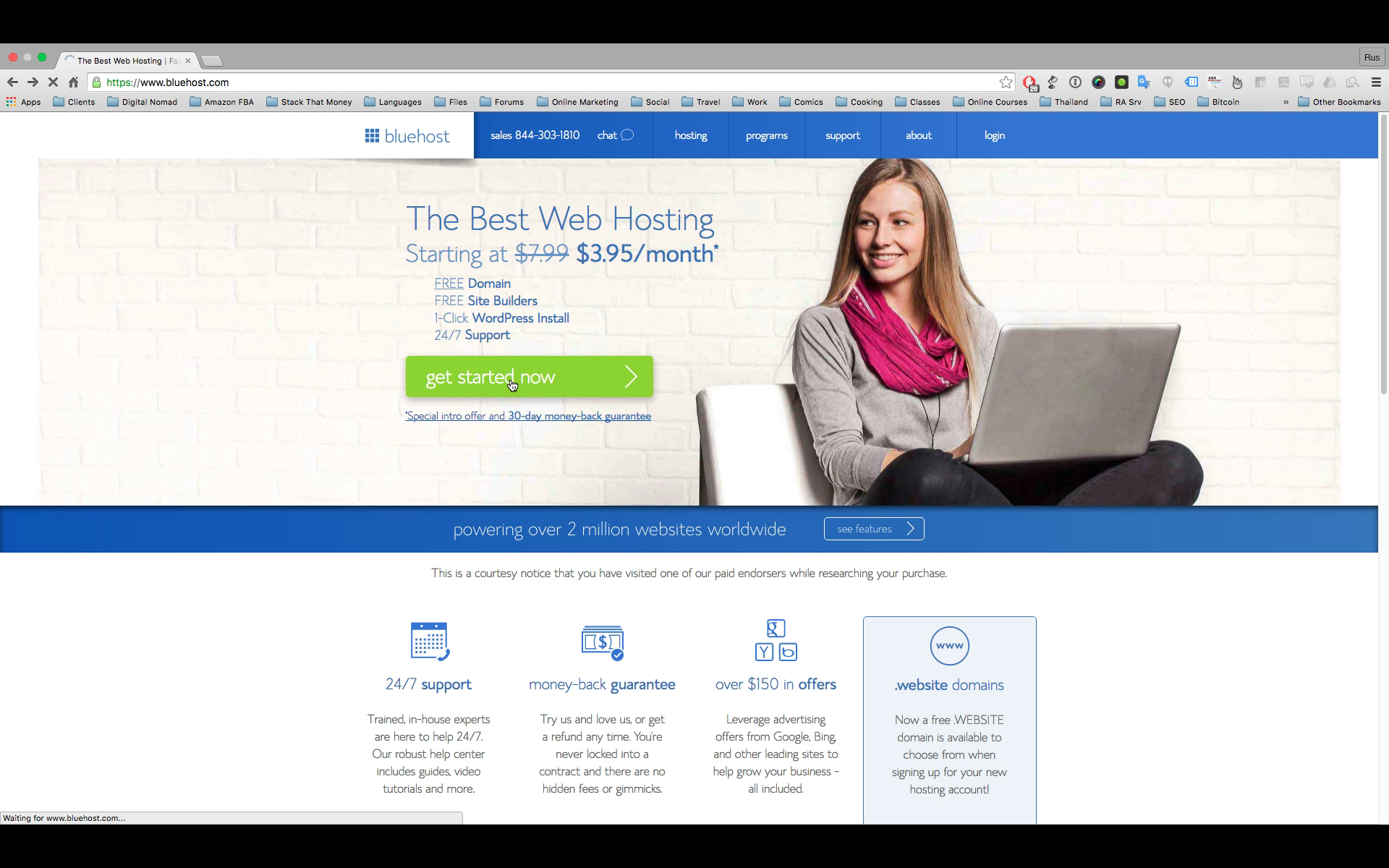 Bluehost Step 2
Choose your hosting plan. I recommend the most popular 'plus' plan as it means you can host unlimited websites.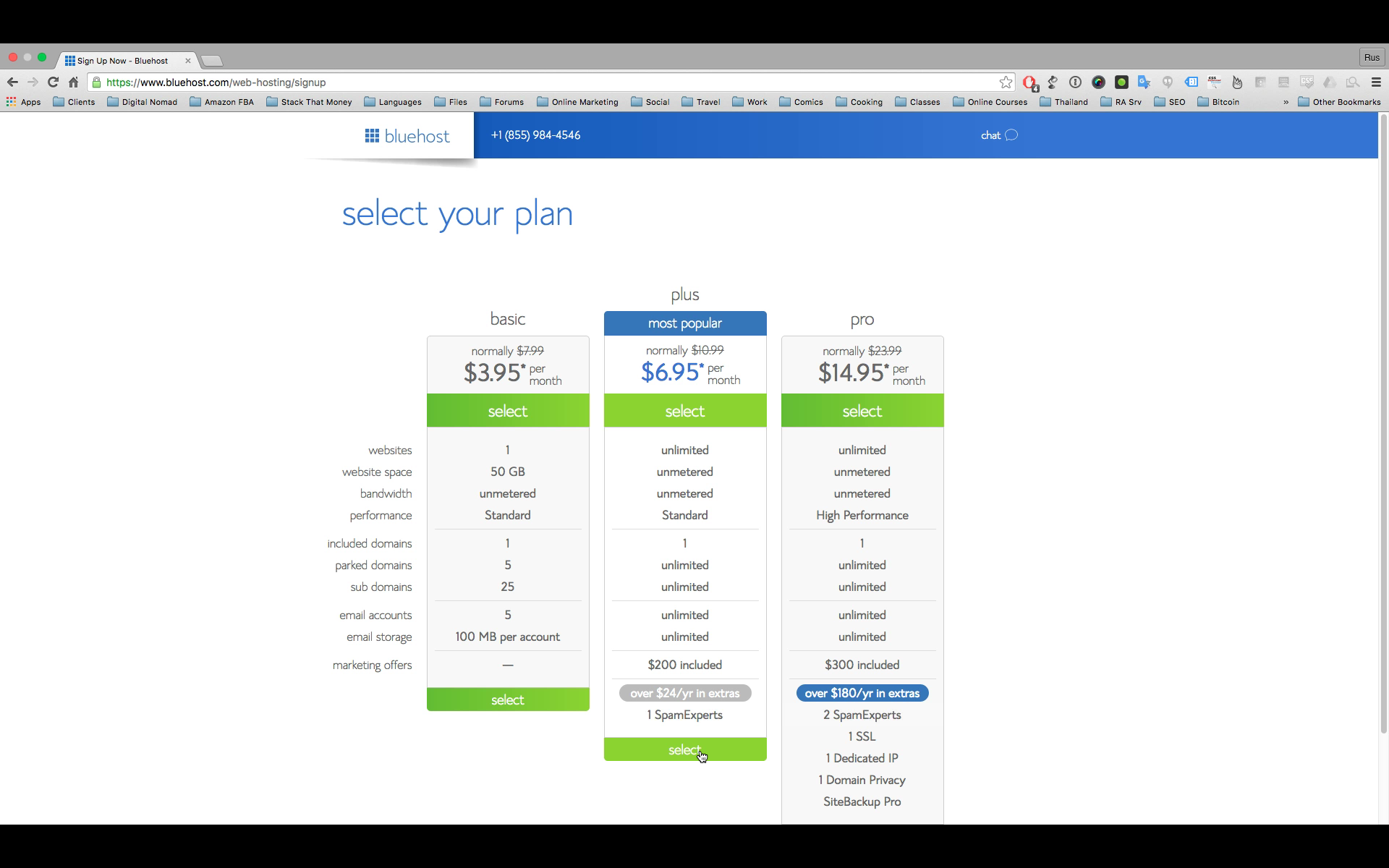 Bluehost Step 3
When you sign up to Bluehost you get a free domain for your first website, pick the domain you want to go with here! If you can't think of one, don't worry, just choose anything, at this stage if you don't already have a plan just getting the experience will open up new doors to having your own online business. Now is the time to start!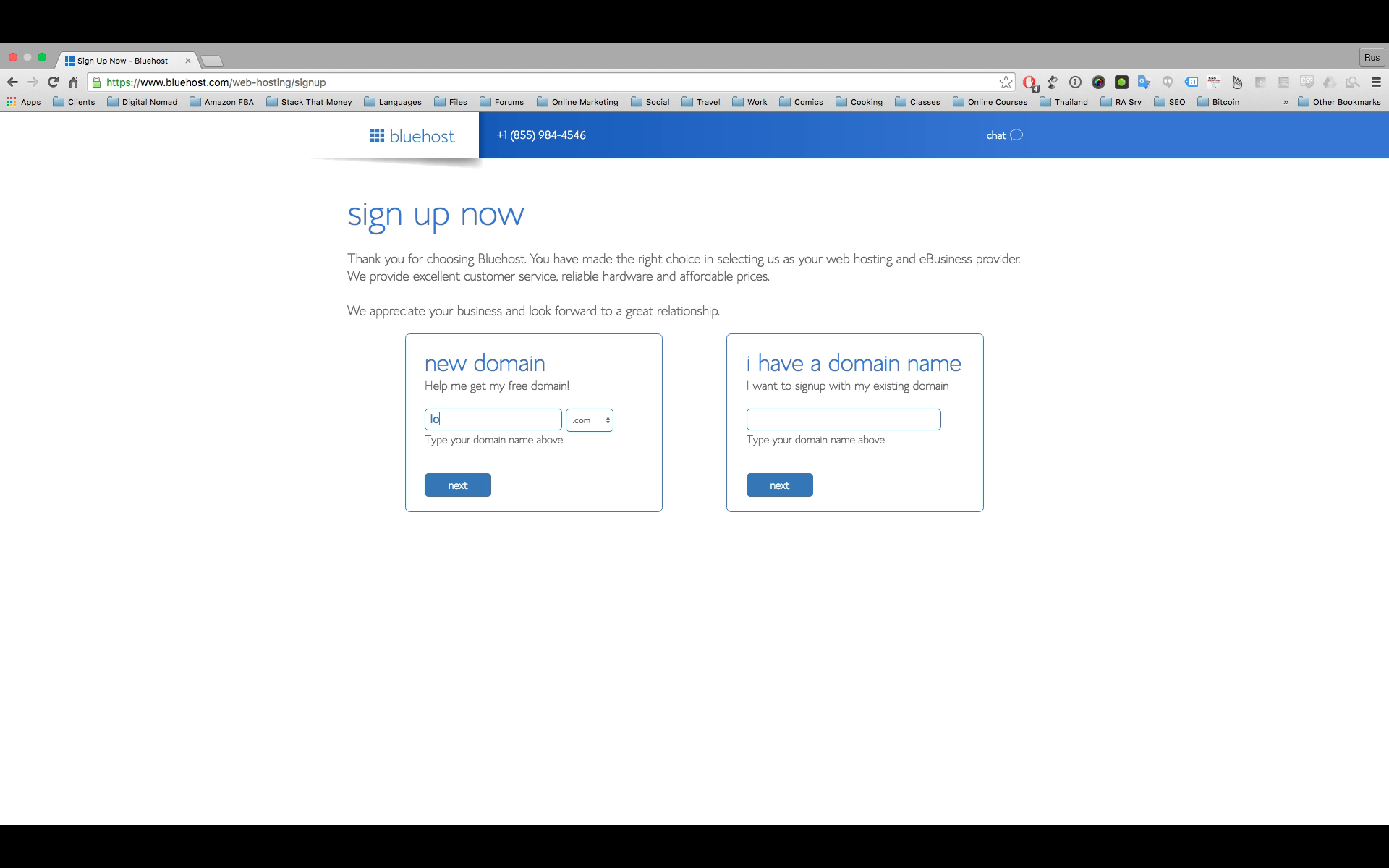 Bluehost Step 4
Account creation time, enter your name, address, choose your package information (I recommend the backup plan!) Then enter your credit card details for payment.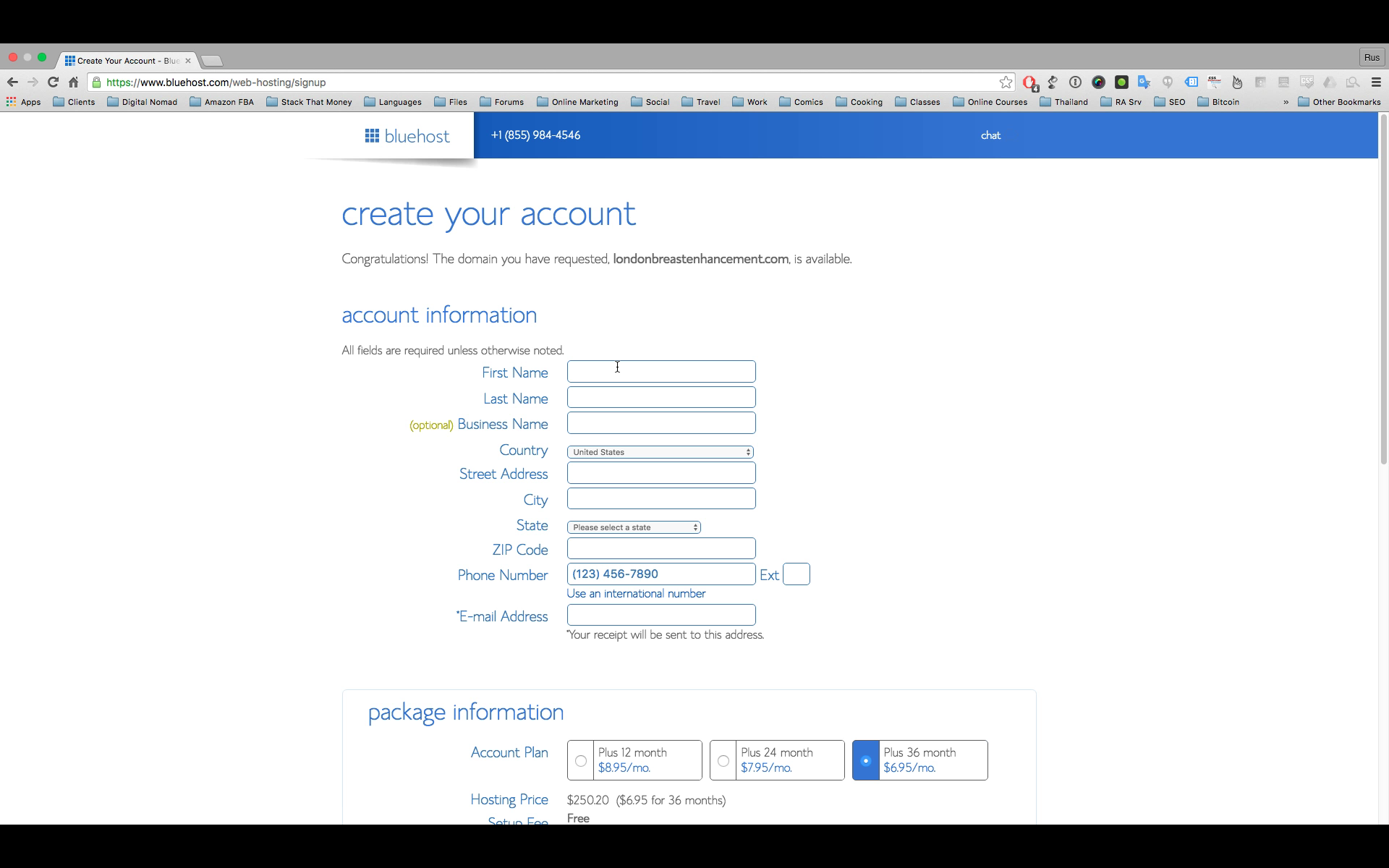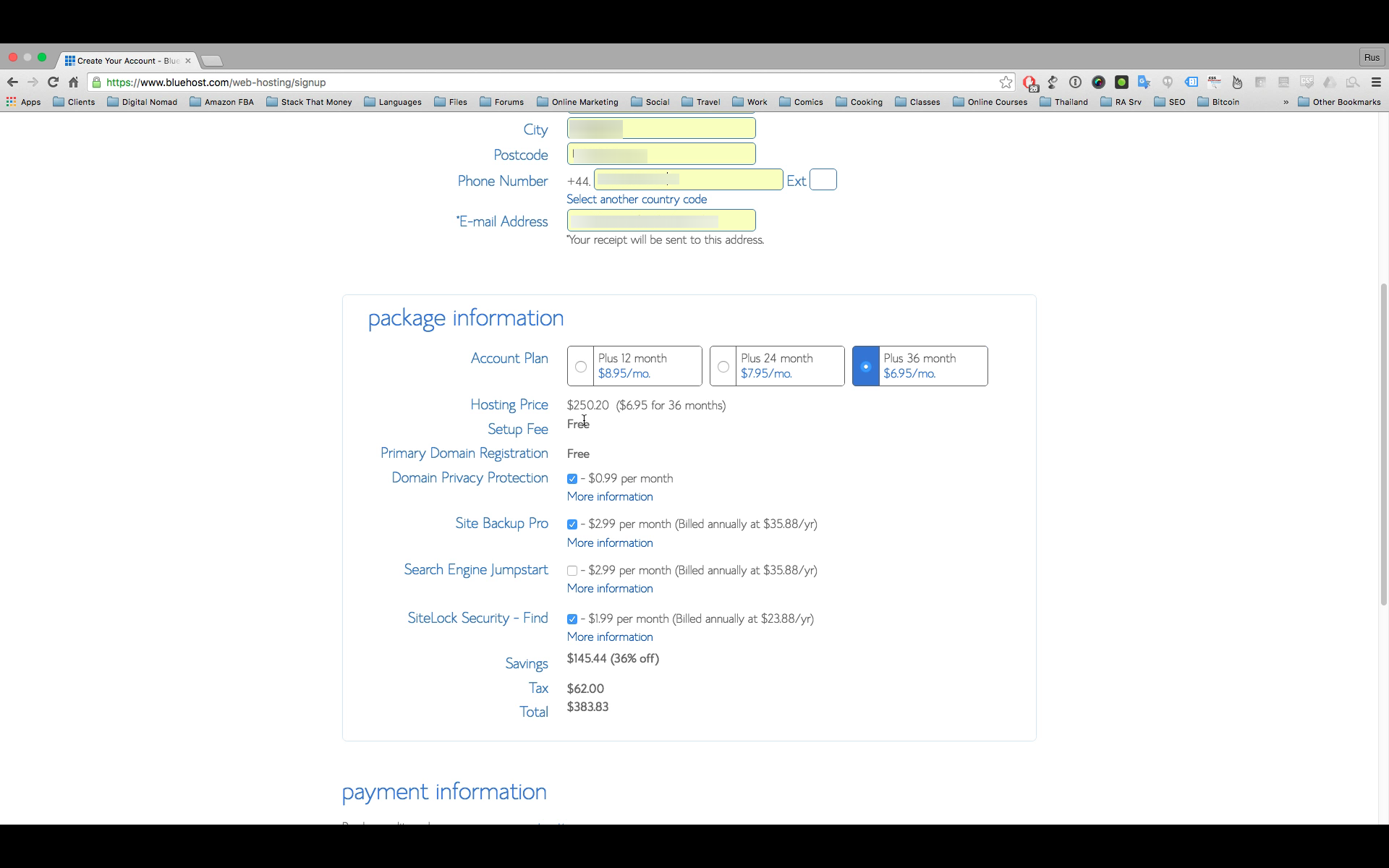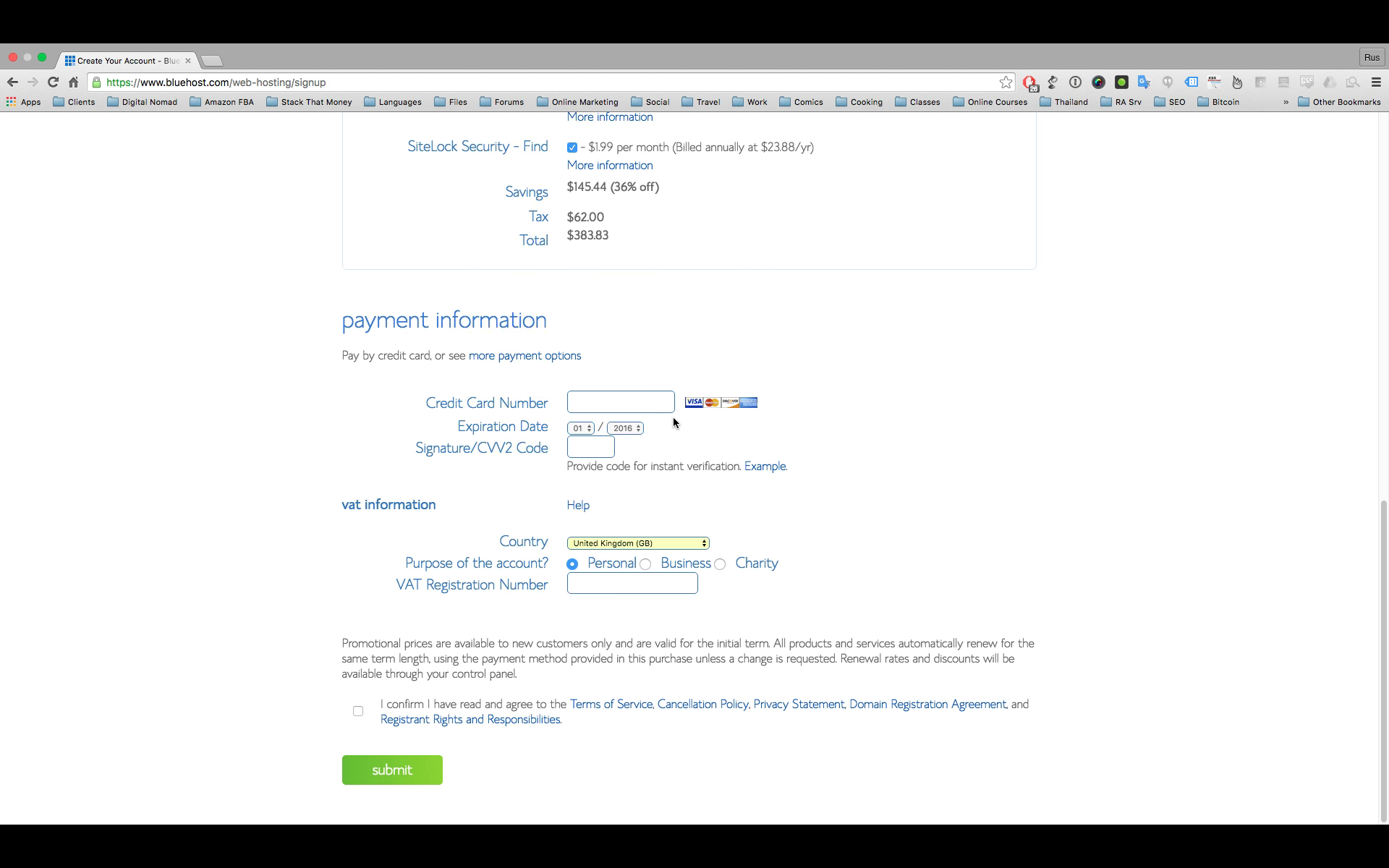 Bluehost Step 5
Boom, Congratulations taking action. We've done it together. You now have signed up for your Bluehost hosting plan.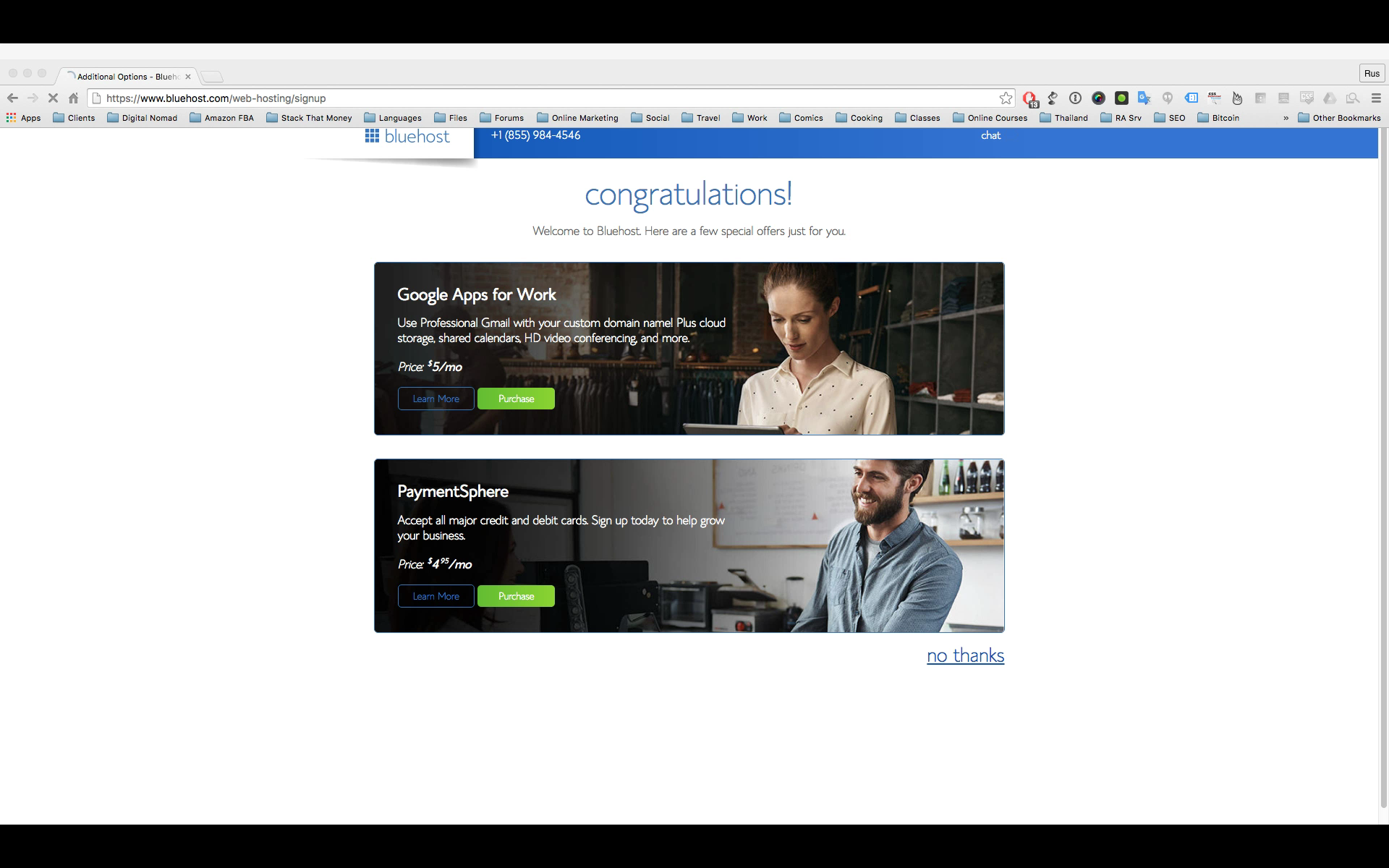 Bluehost Step 6
Now choose a secure password for your Bluehost hosting account. Watch out for the rules though, it will need a lowercase letter, an uppercase letter, a number and a special character, e.g. Hunter36! (but don't use that one, that's mine! 😉 After you have set your password you can log in to your Bluehost account using the domain name you chose earlier as your username!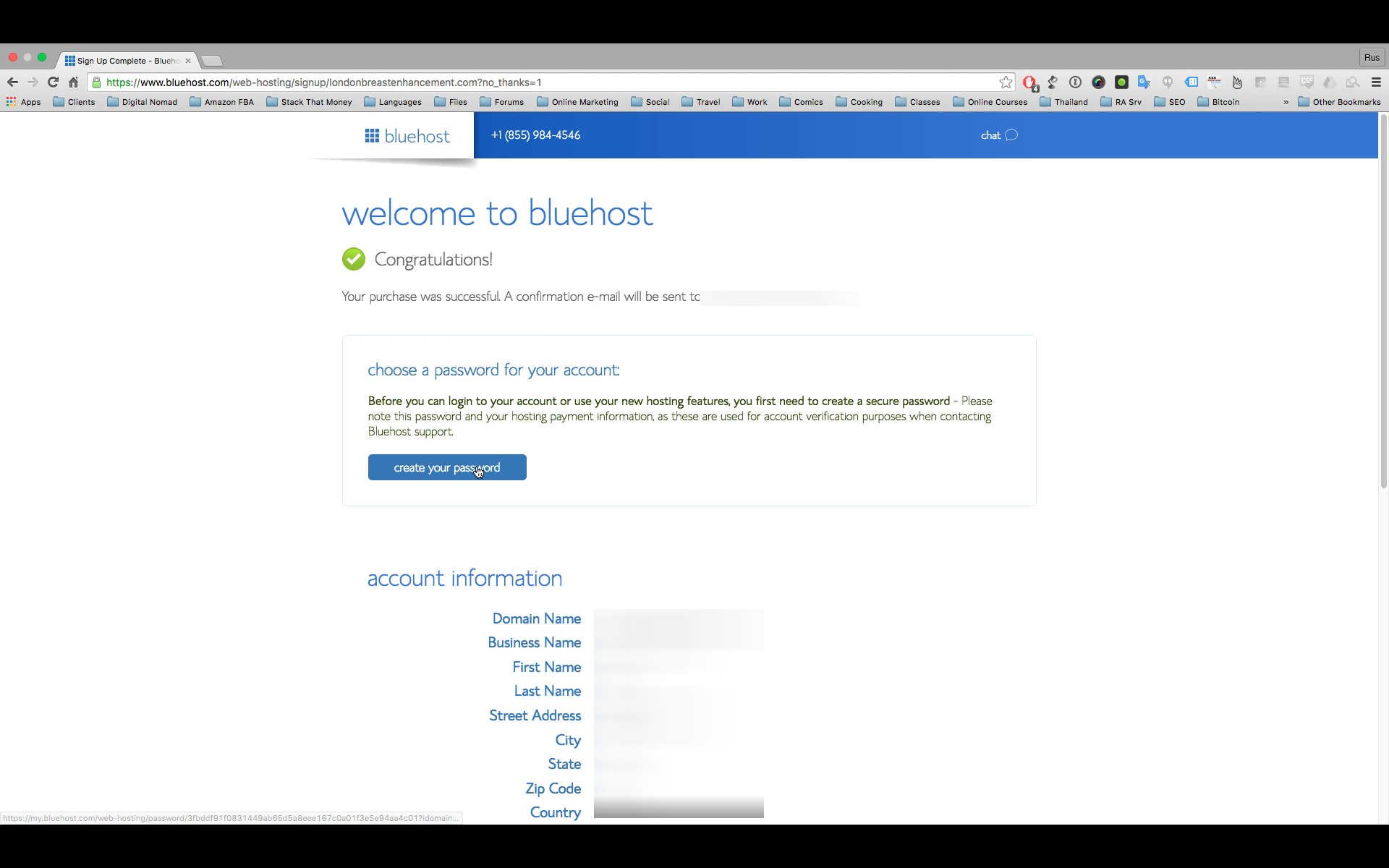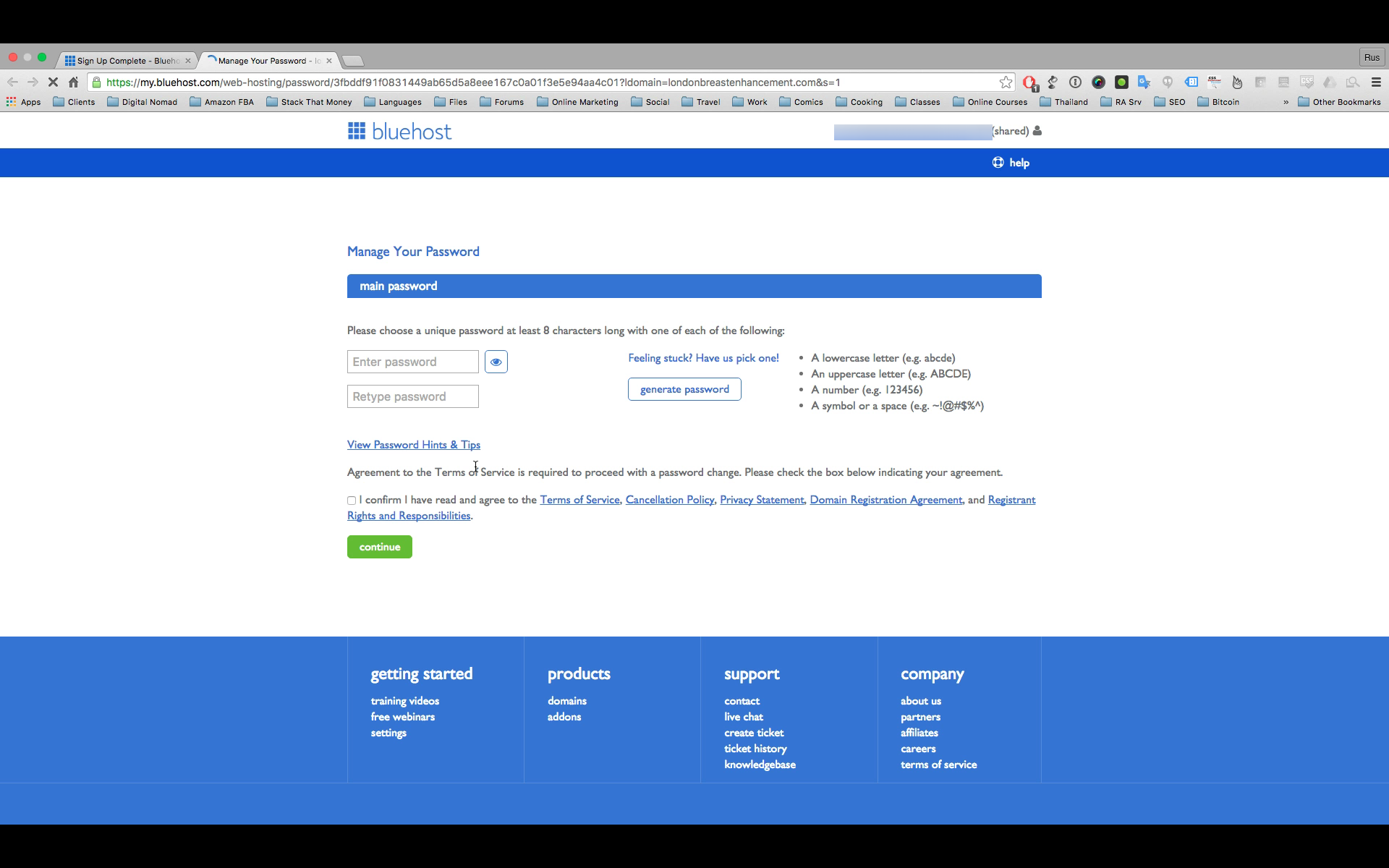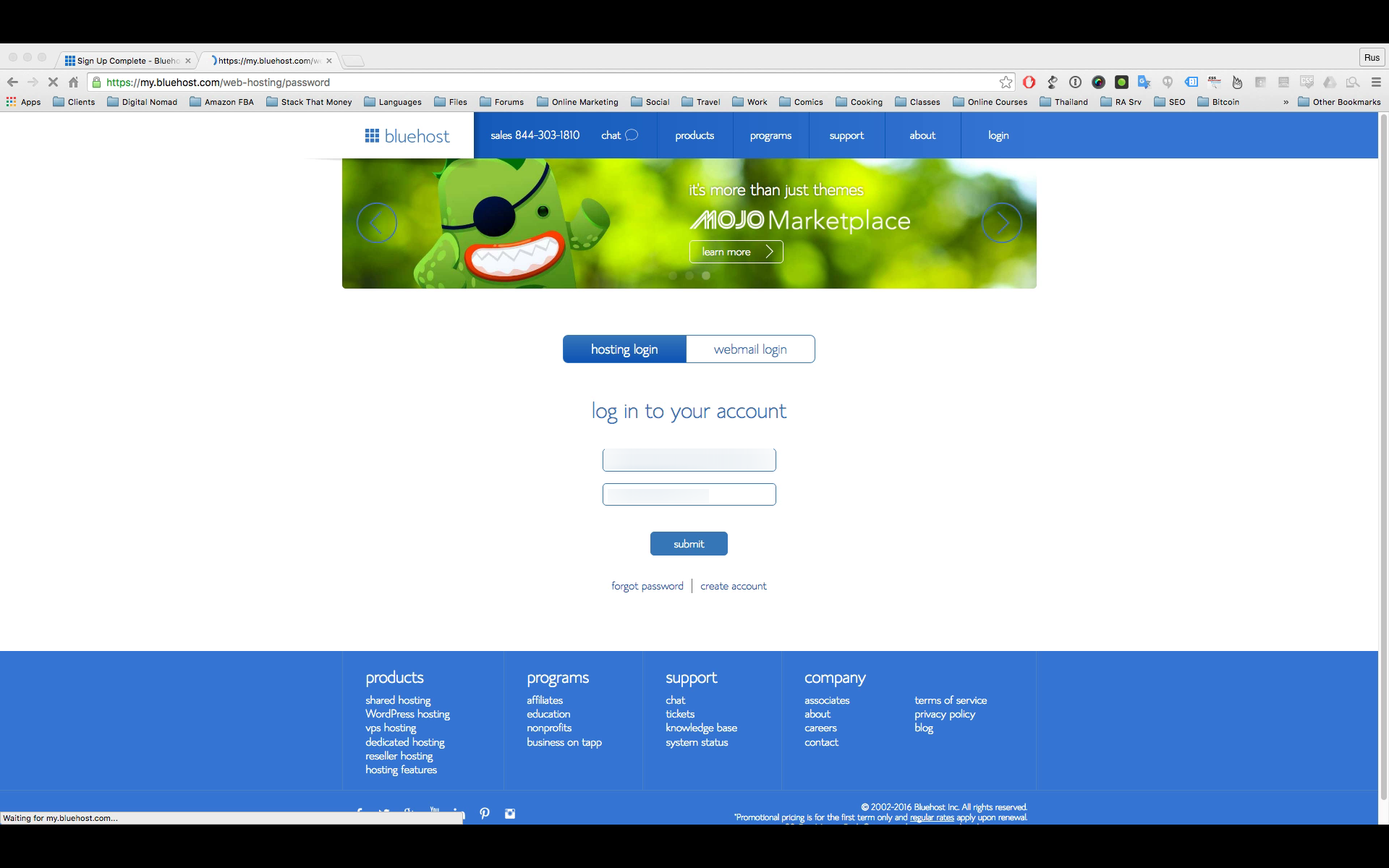 Bluehost Step 6
Ok, this is where the magic happens. Find the 'Install WordPress' button like I've highlighted in red below and click it!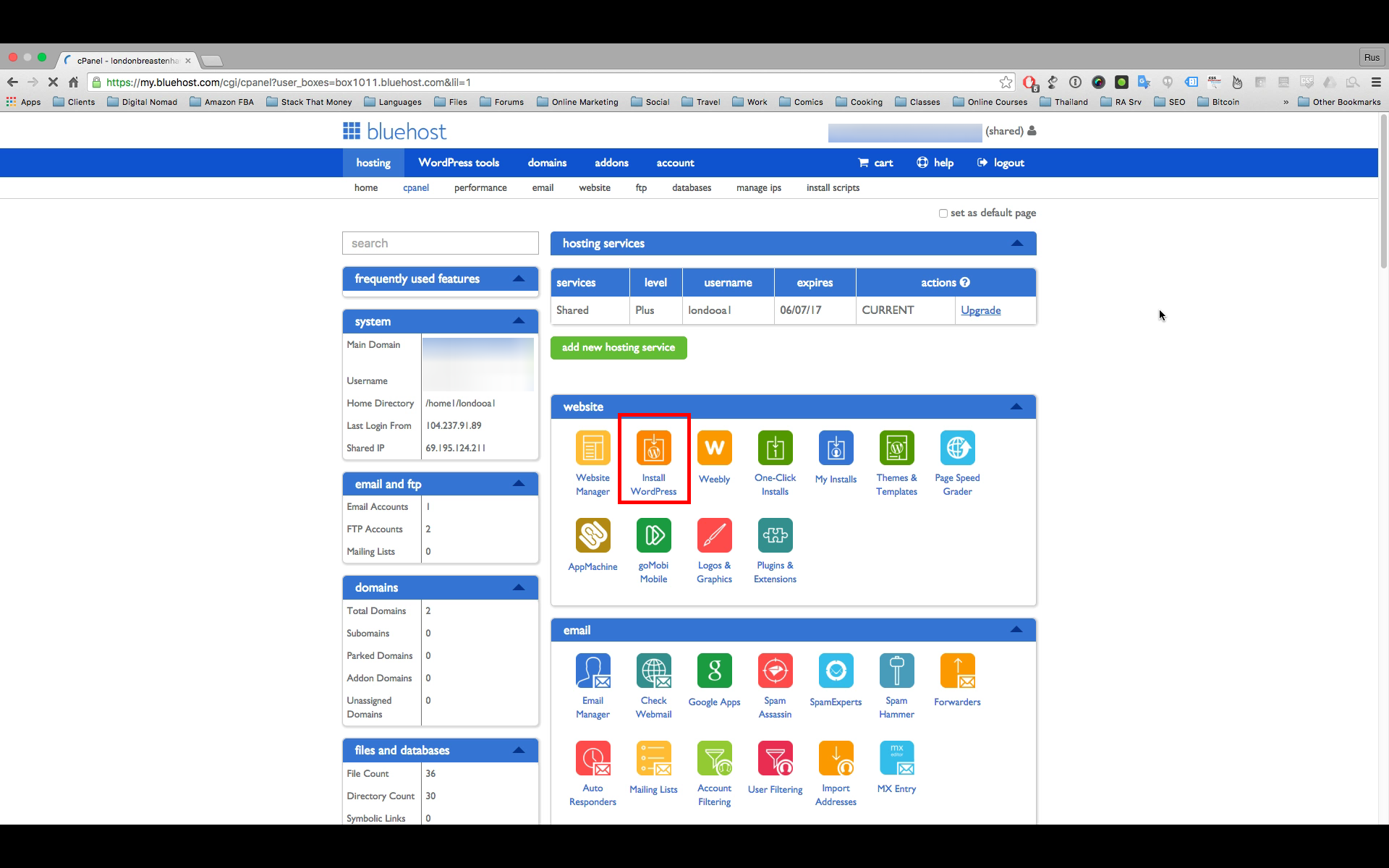 On this page simply choose the free option, the green button that says 'Install'. Then choose the domain you want to install WordPress with. You've probably only got one domain at this stage, so that part is easy!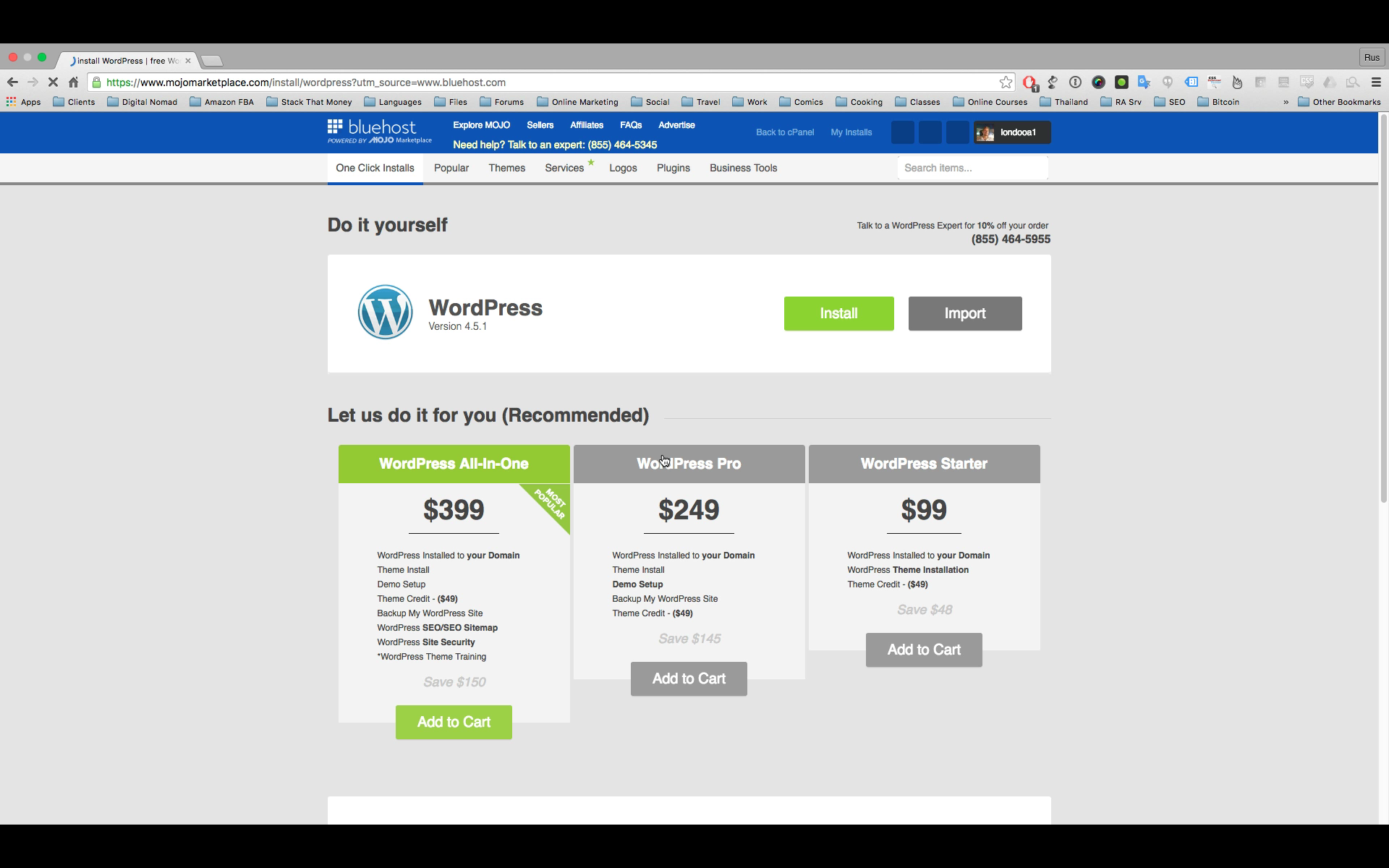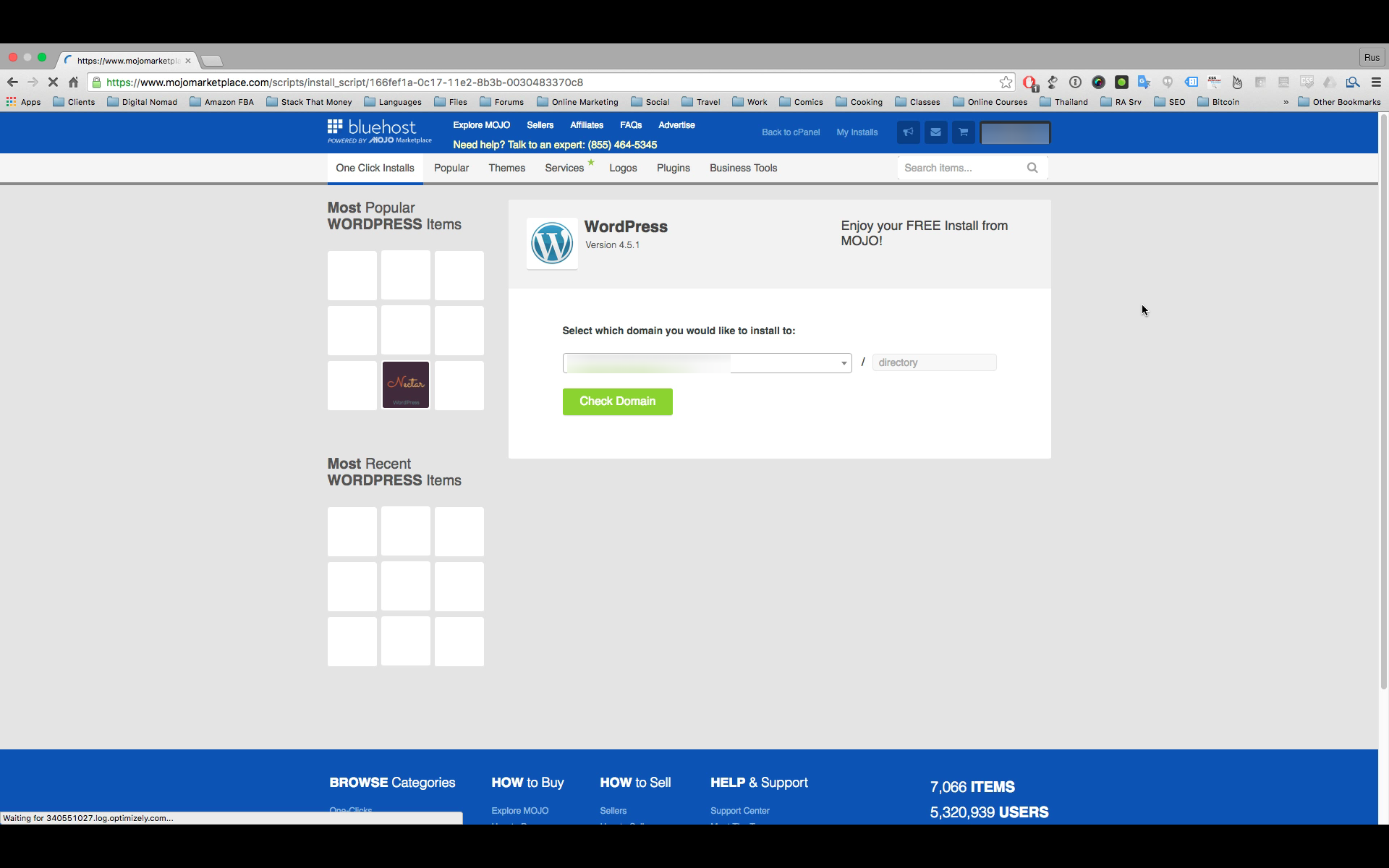 Bluehost Step 7
Now we need to configure the site. Expand the advanced options tab and choose a site title, a username and a password, then wait a minute or so for WordPress to be installed.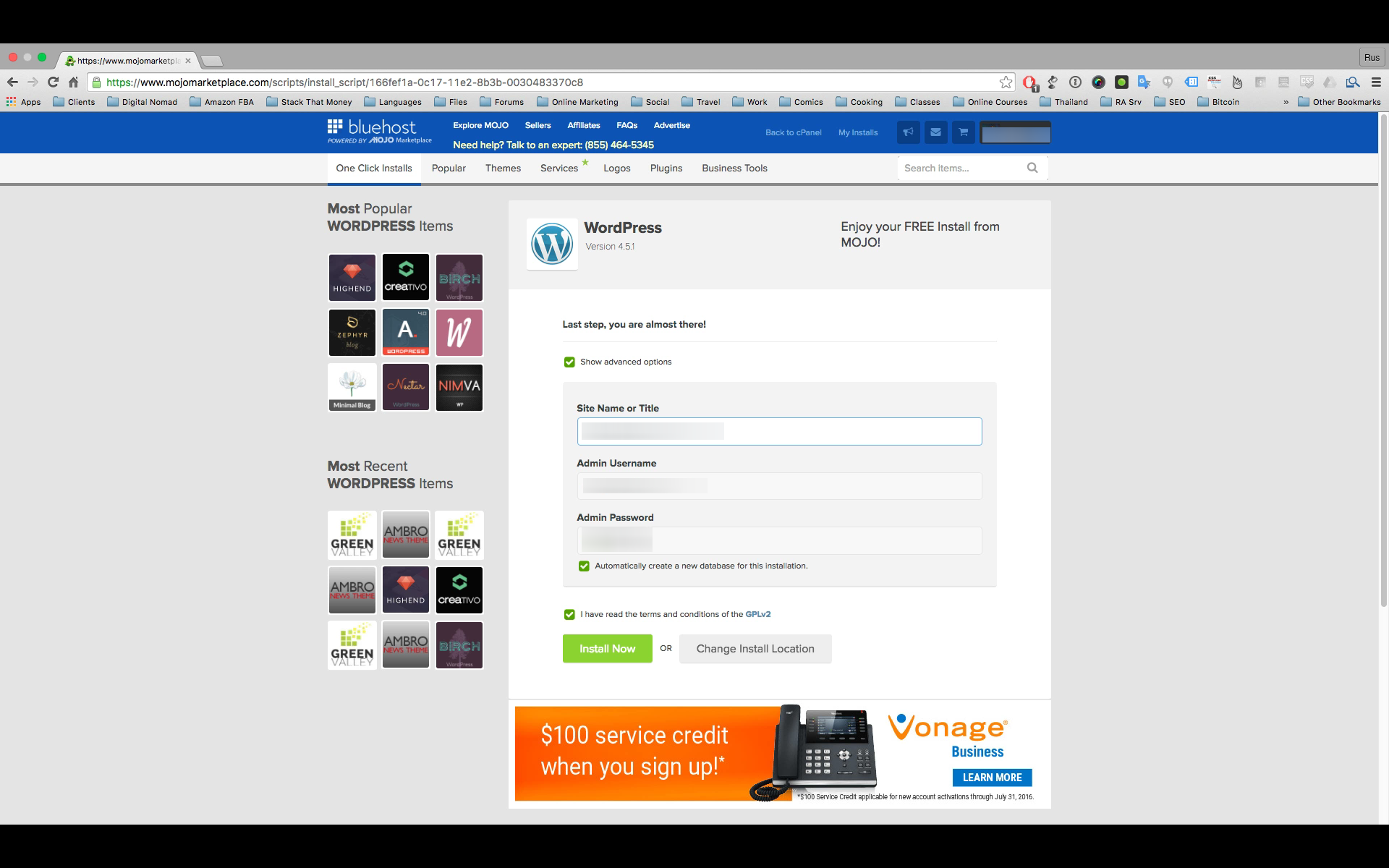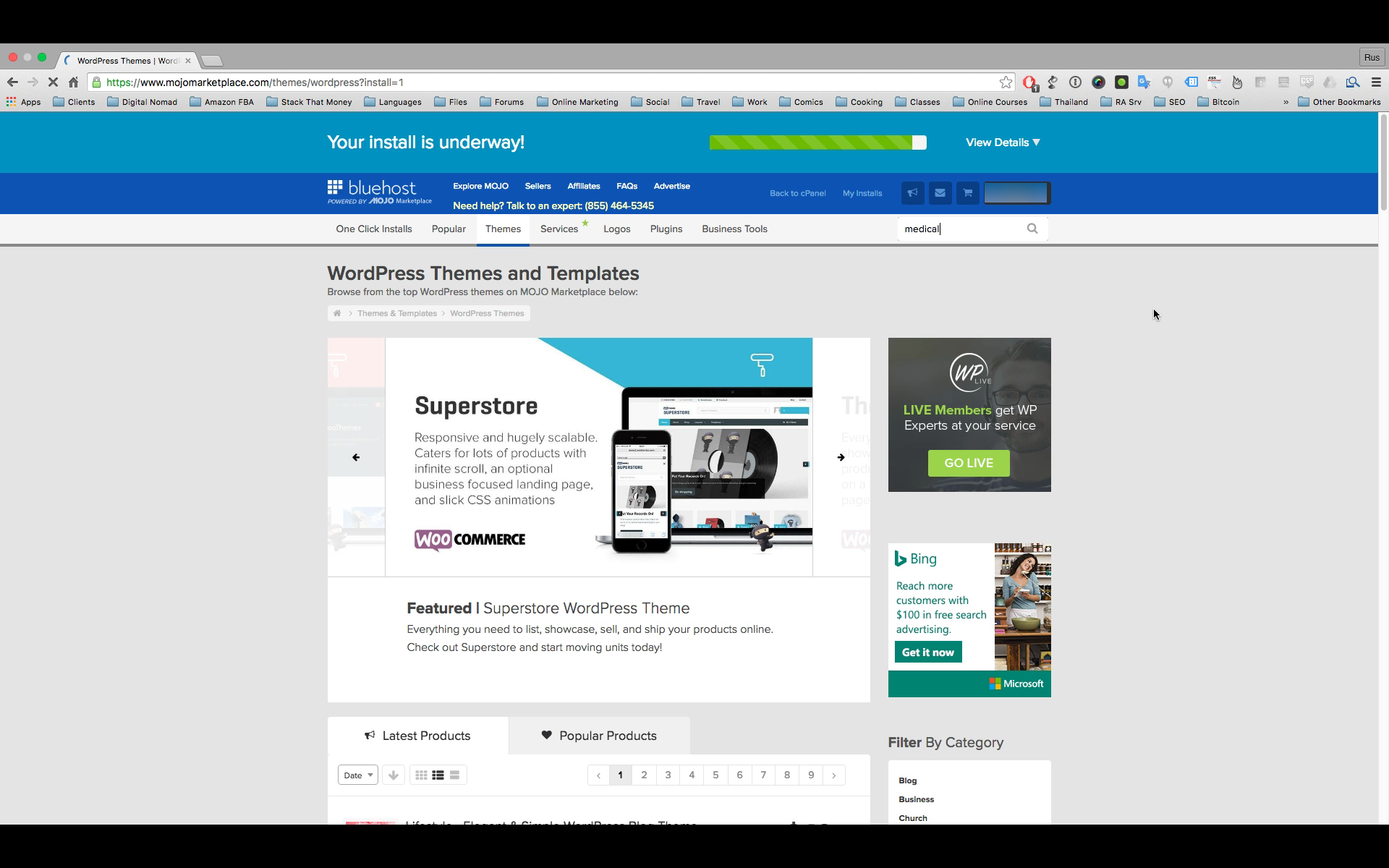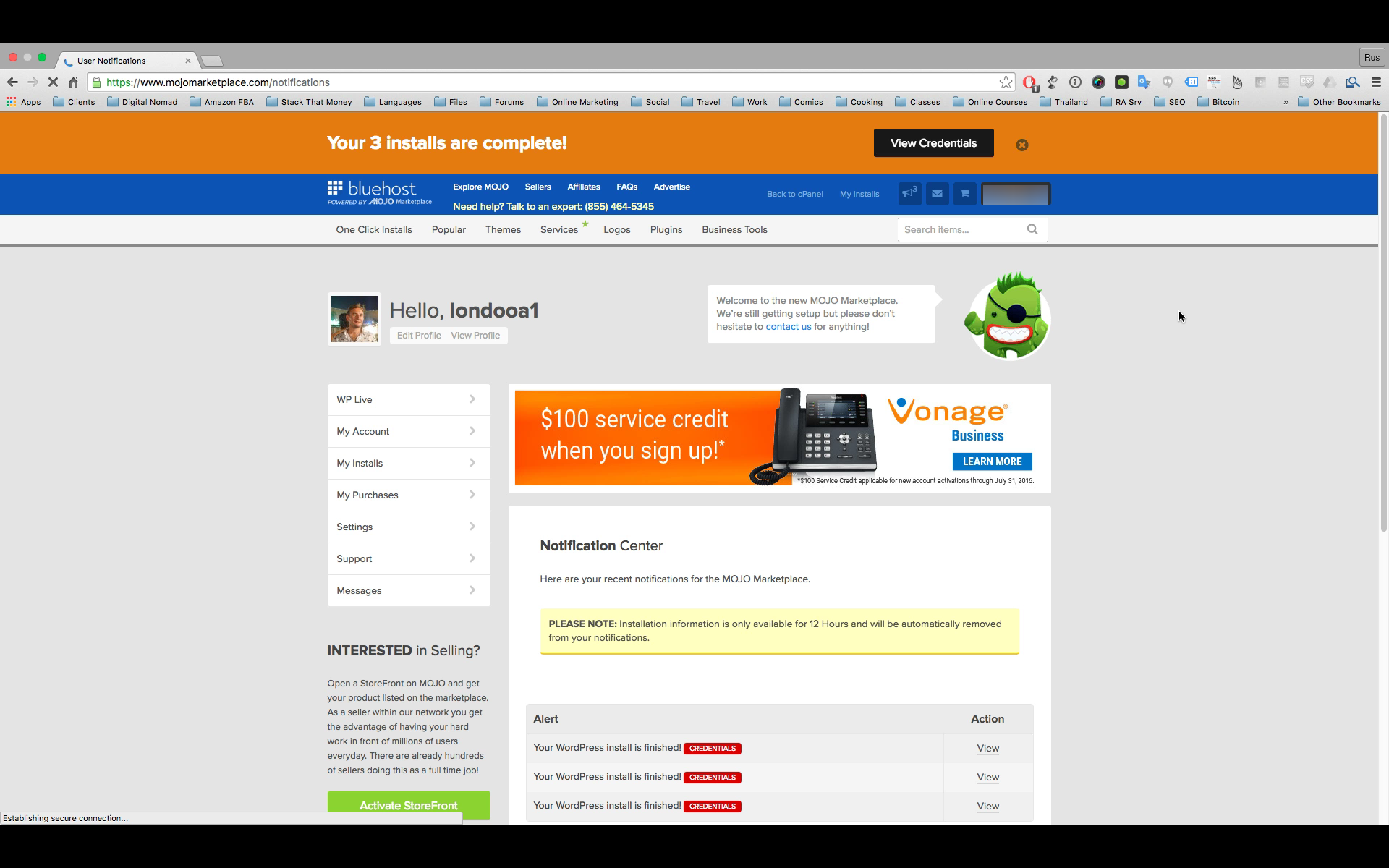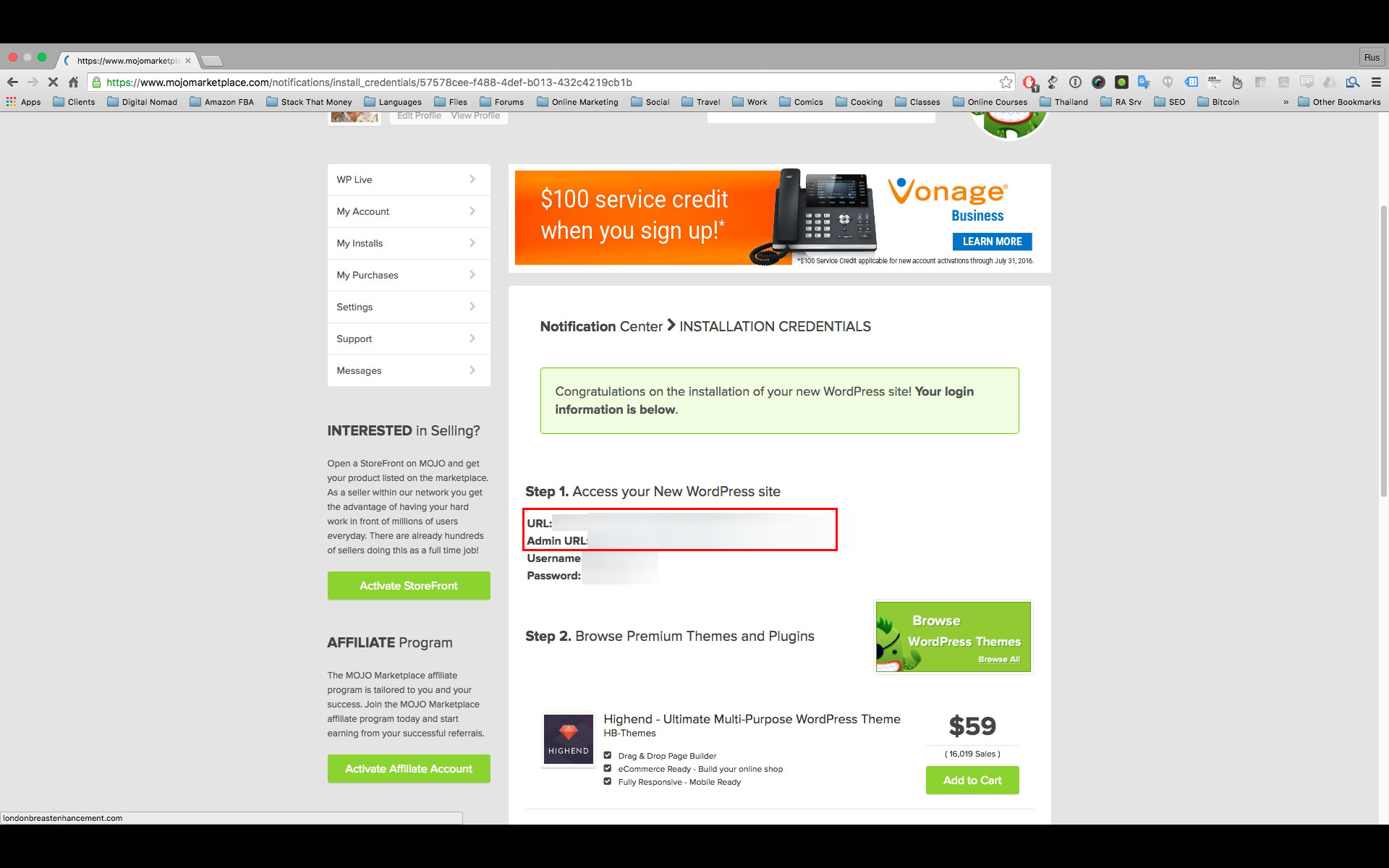 Bluehost Step 8
Wowee, ok we have WordPress installed, running and available on your new domain, and this probably took less than 5 minutes! You're up and running and this is the start of your new online business. From small acorns grow tall oak trees after all! Now you have a website it is time to log in via the Admin Login button and start writing posts, pages and choosing your theme!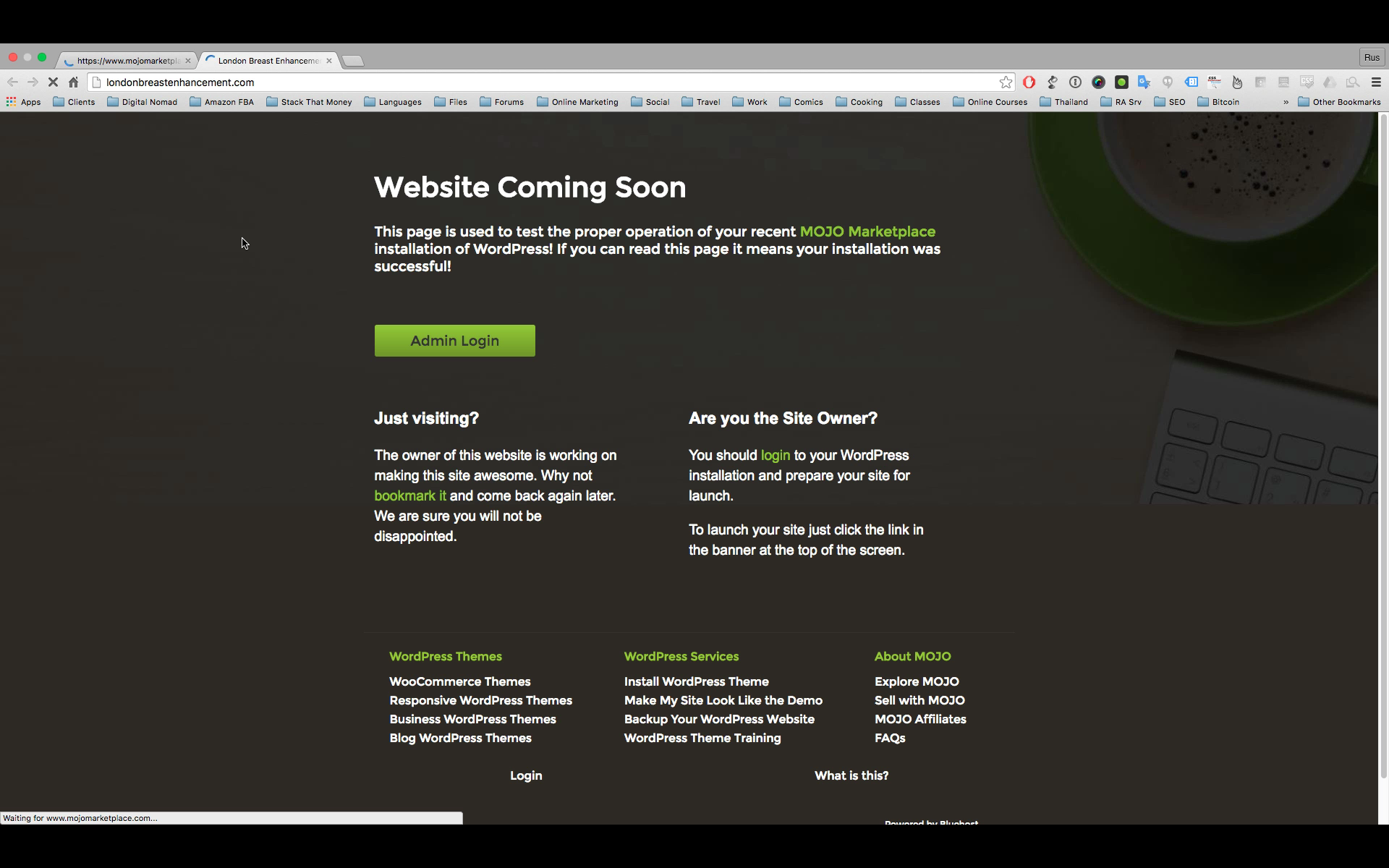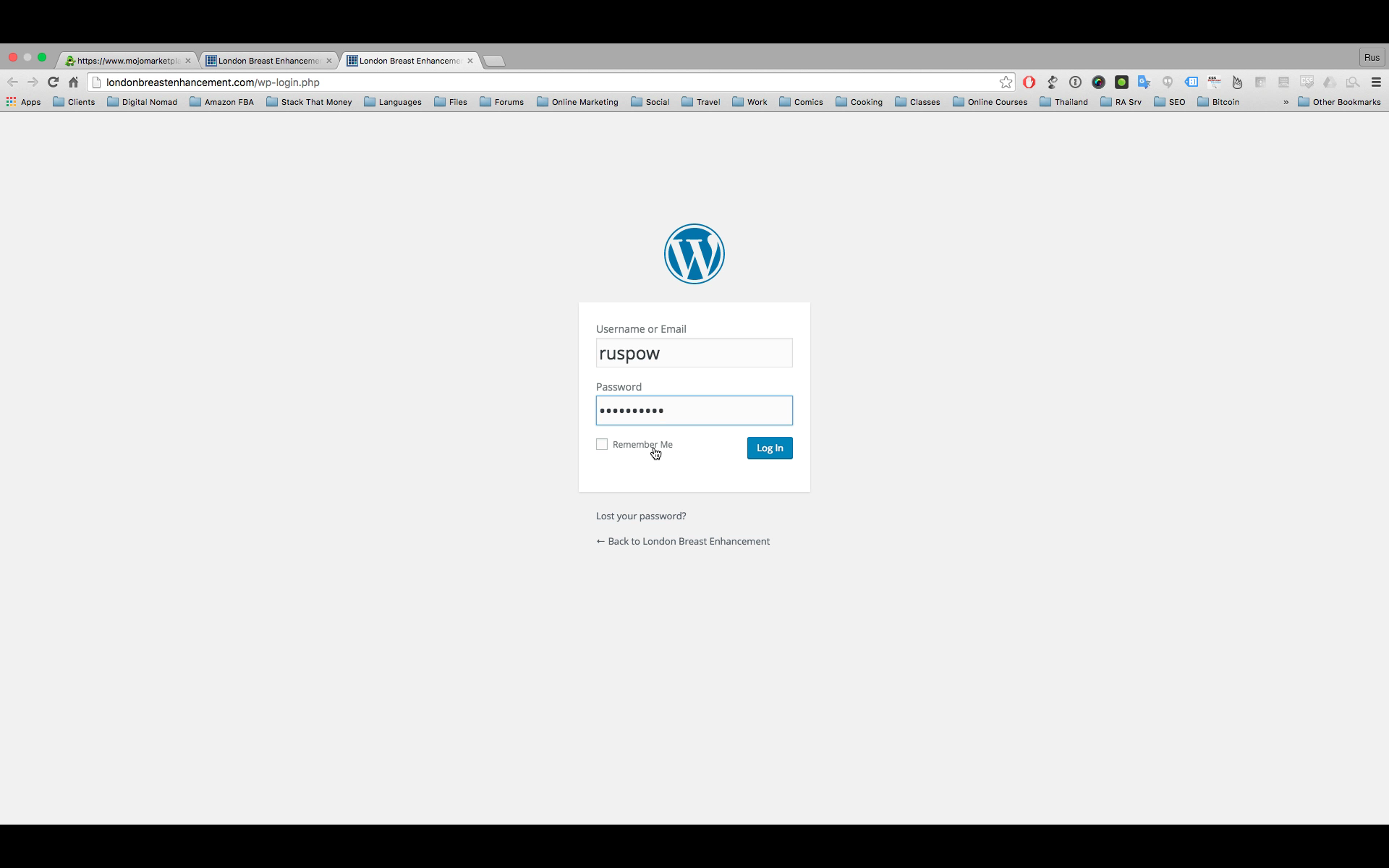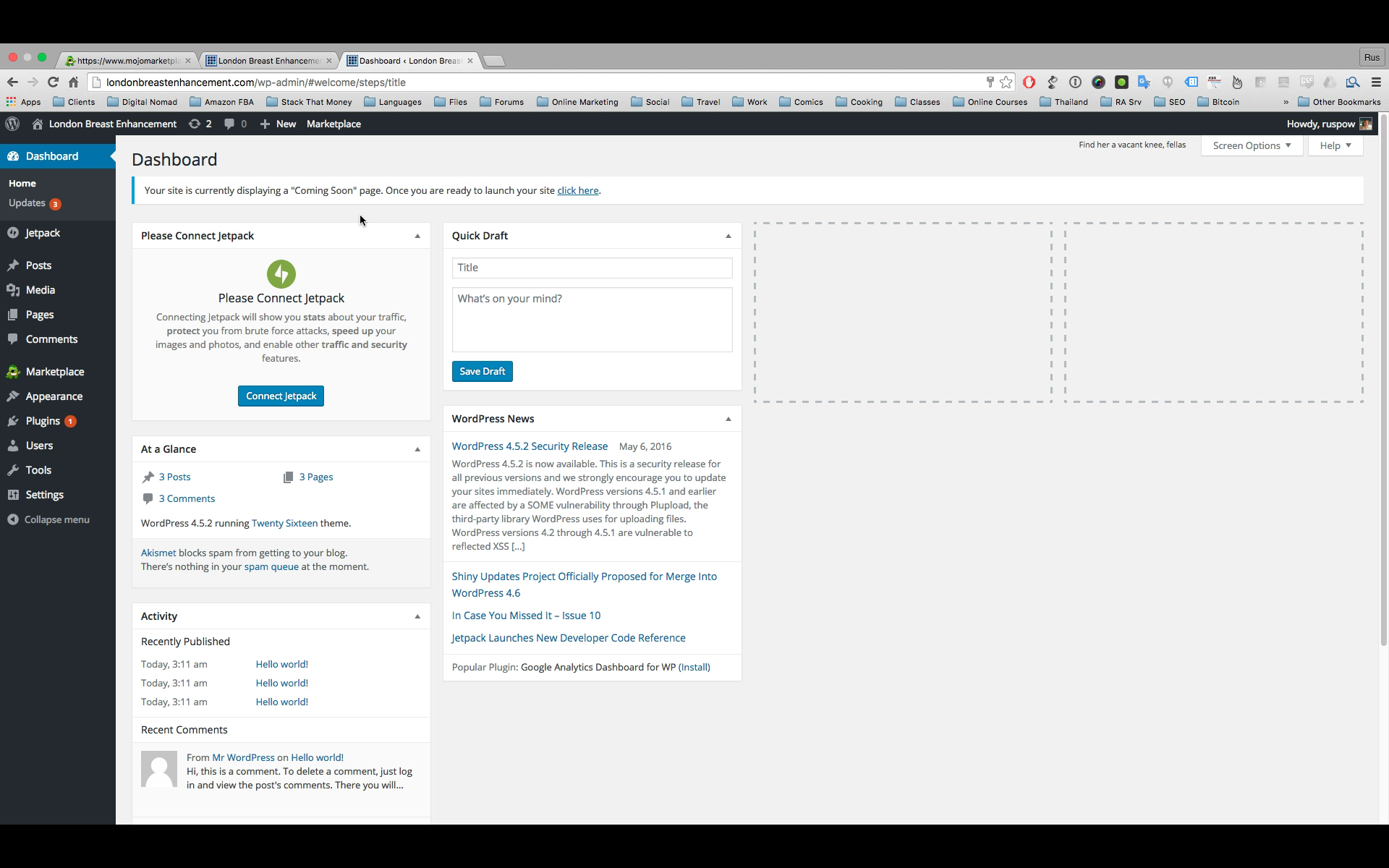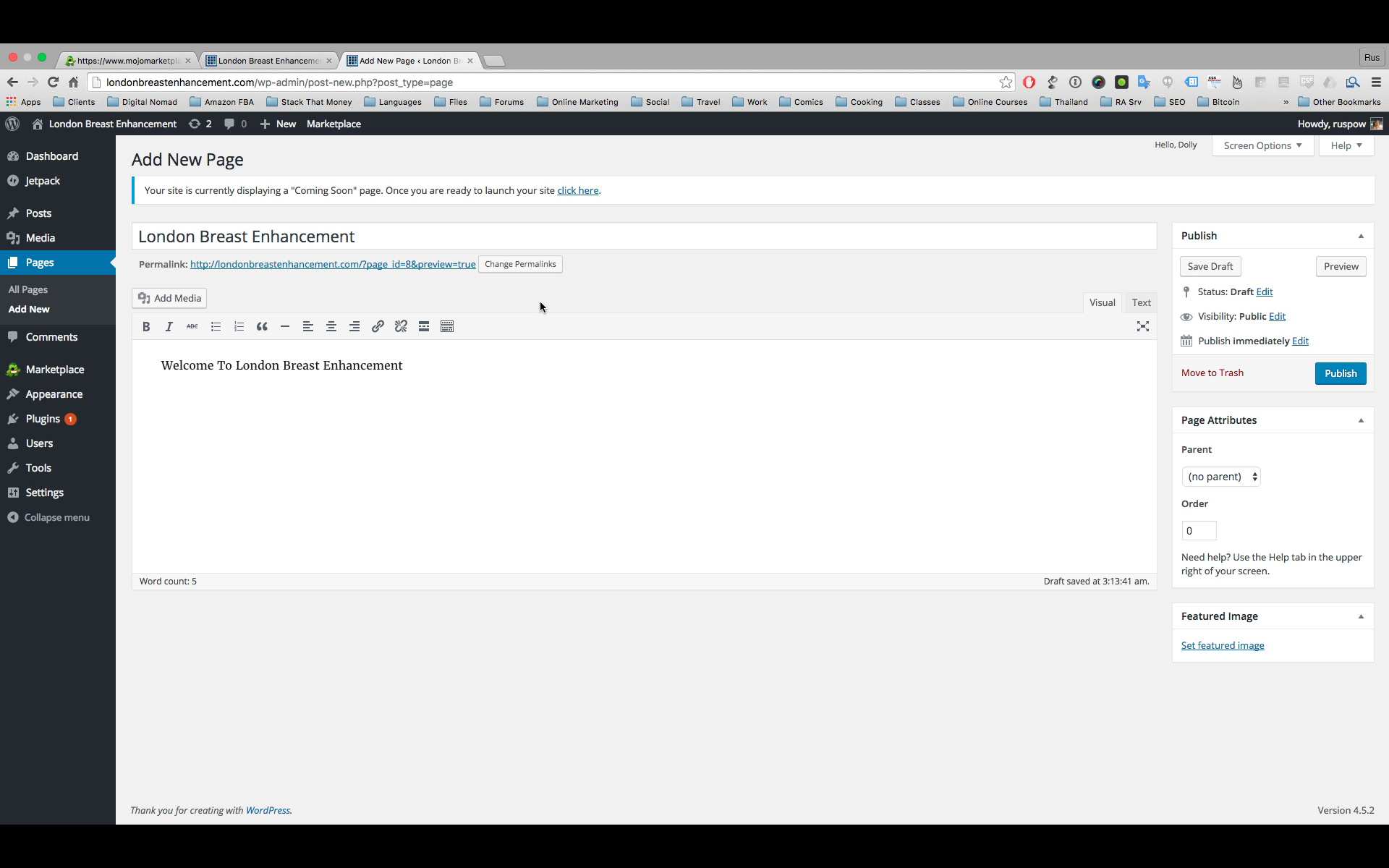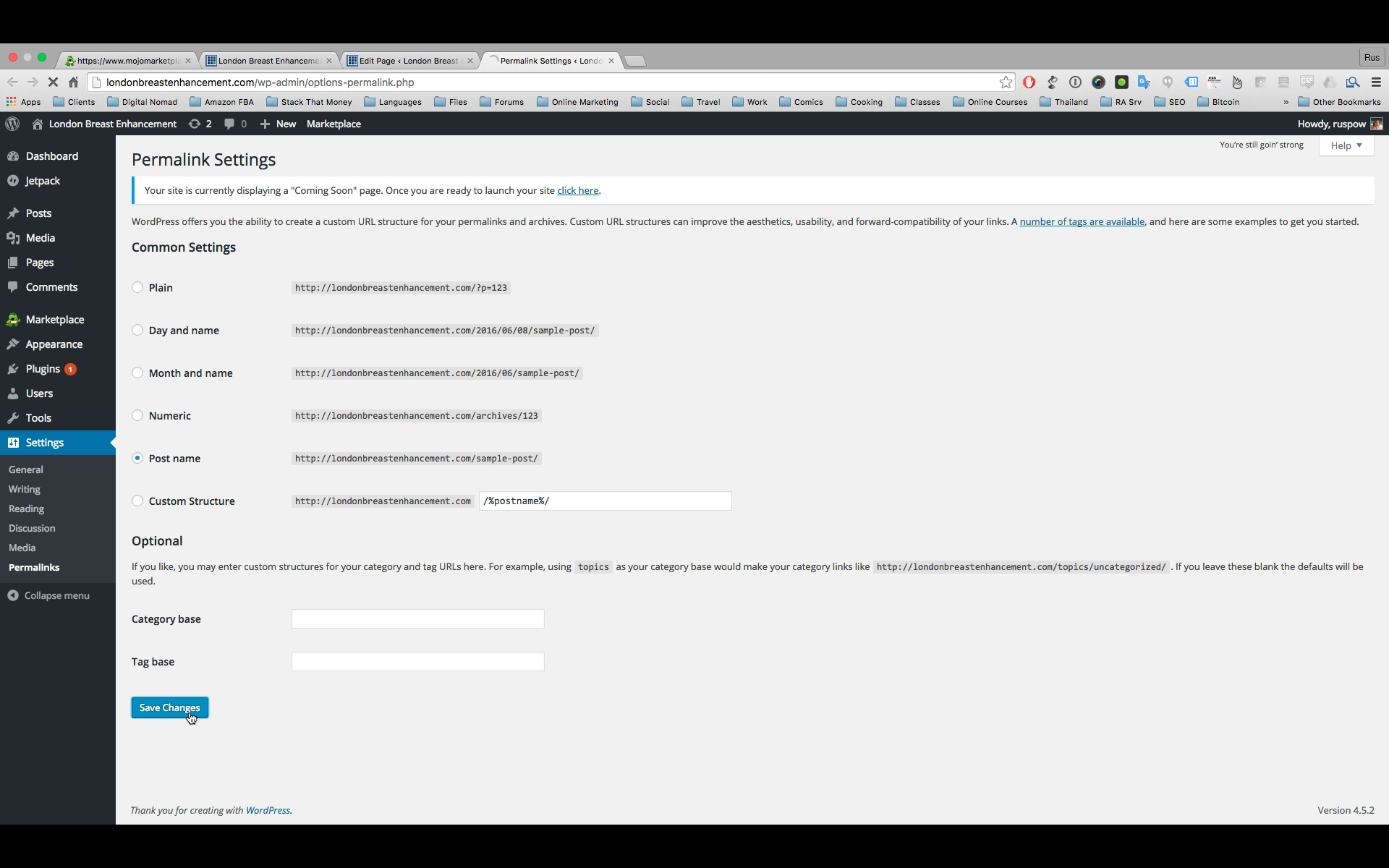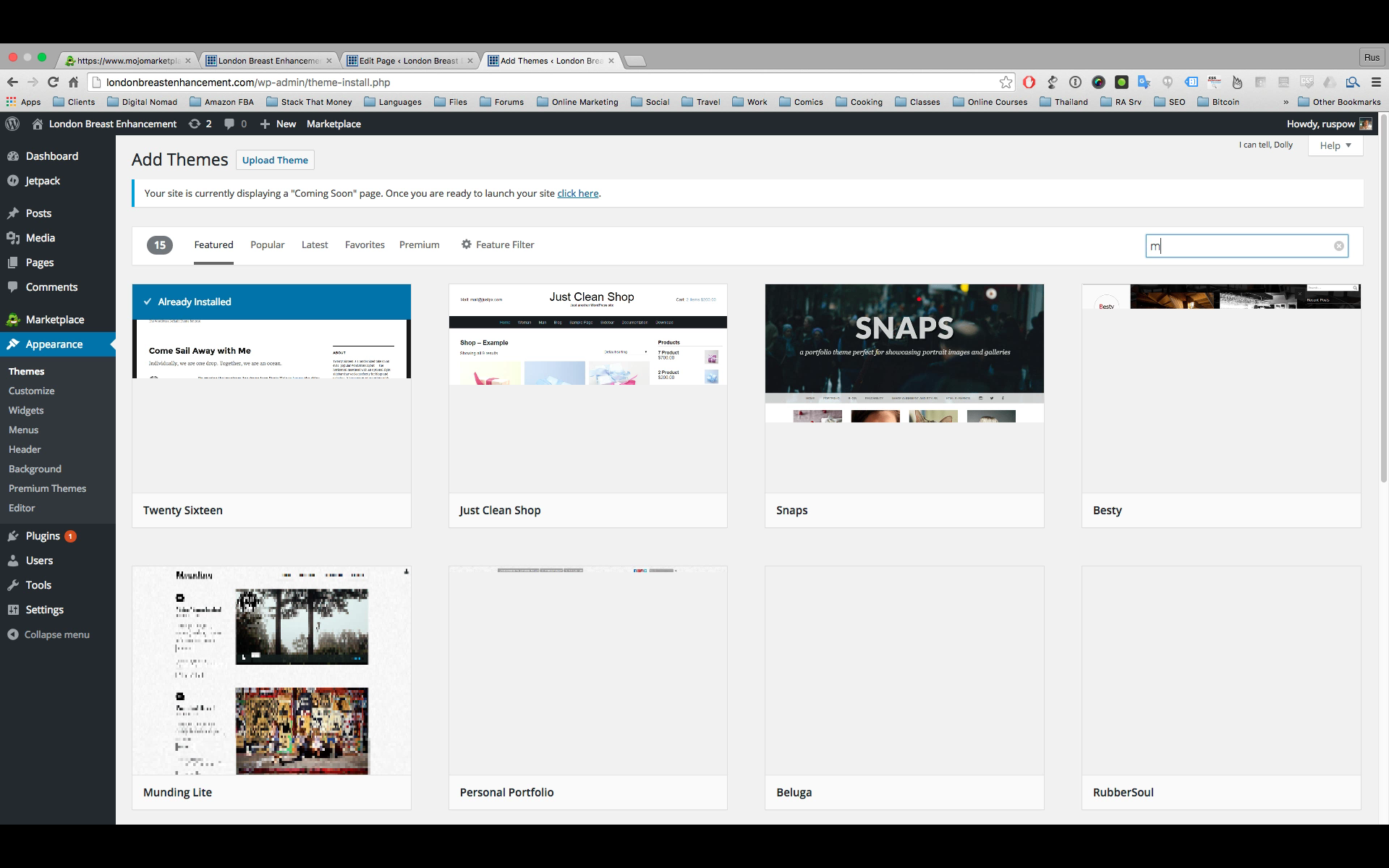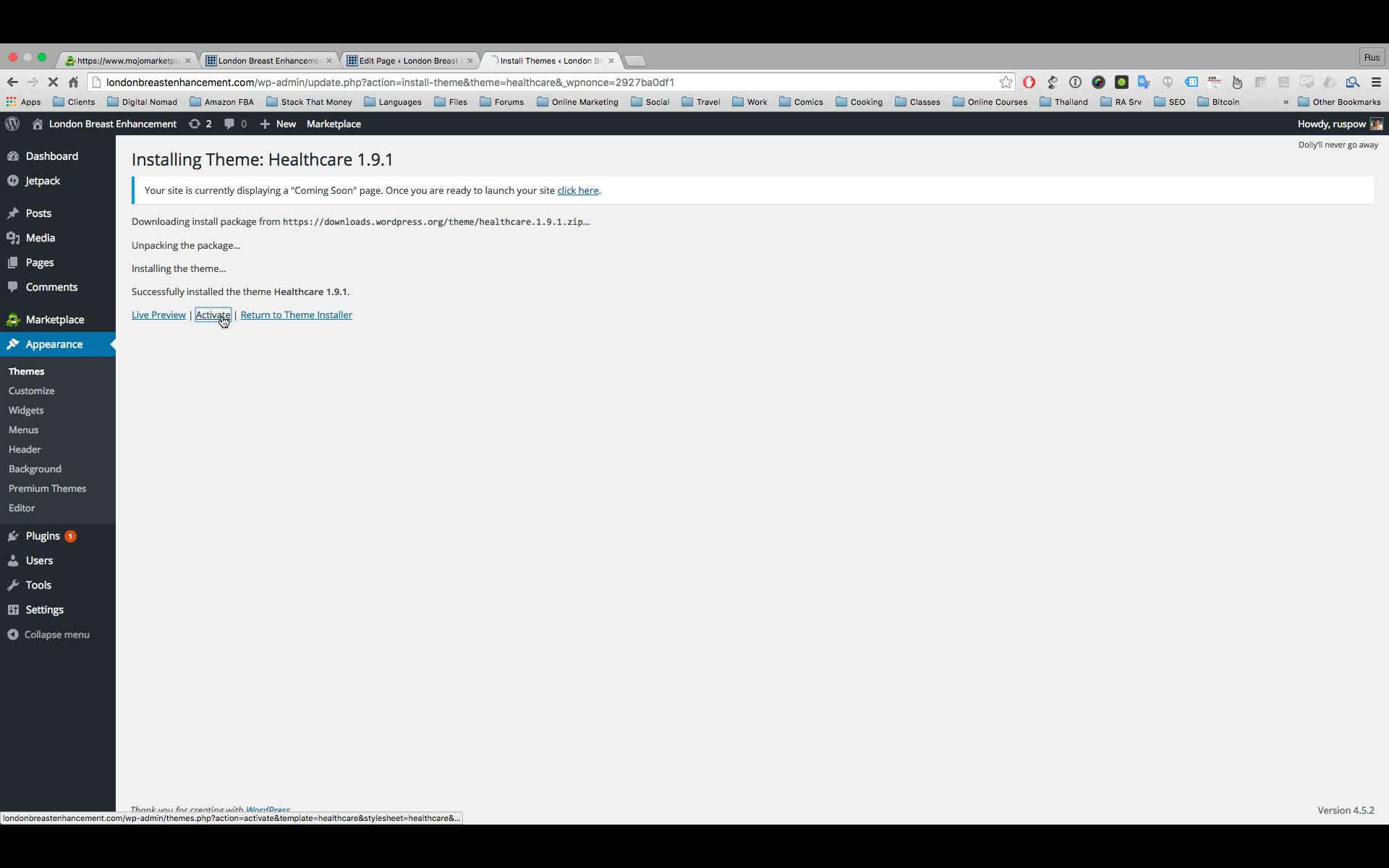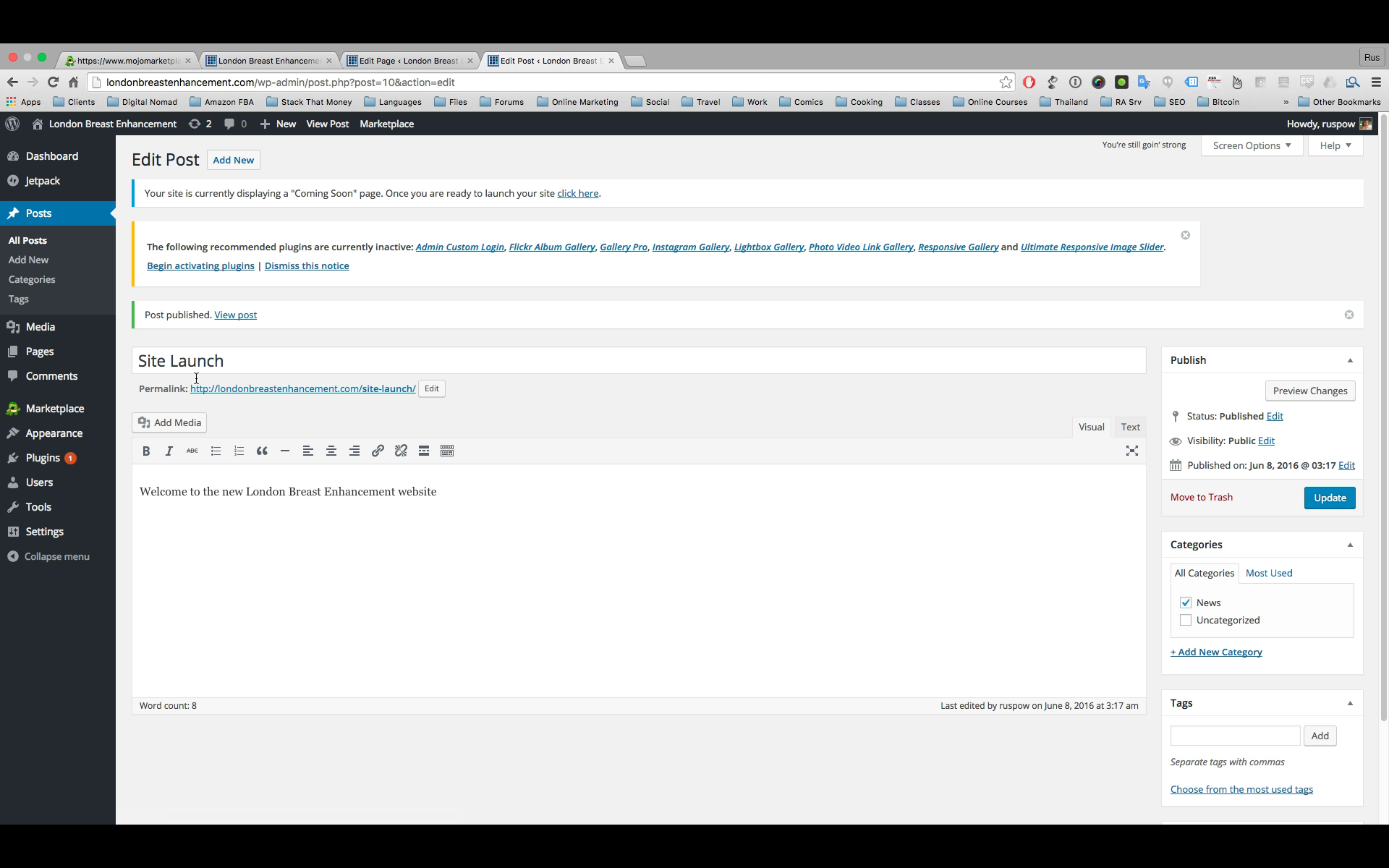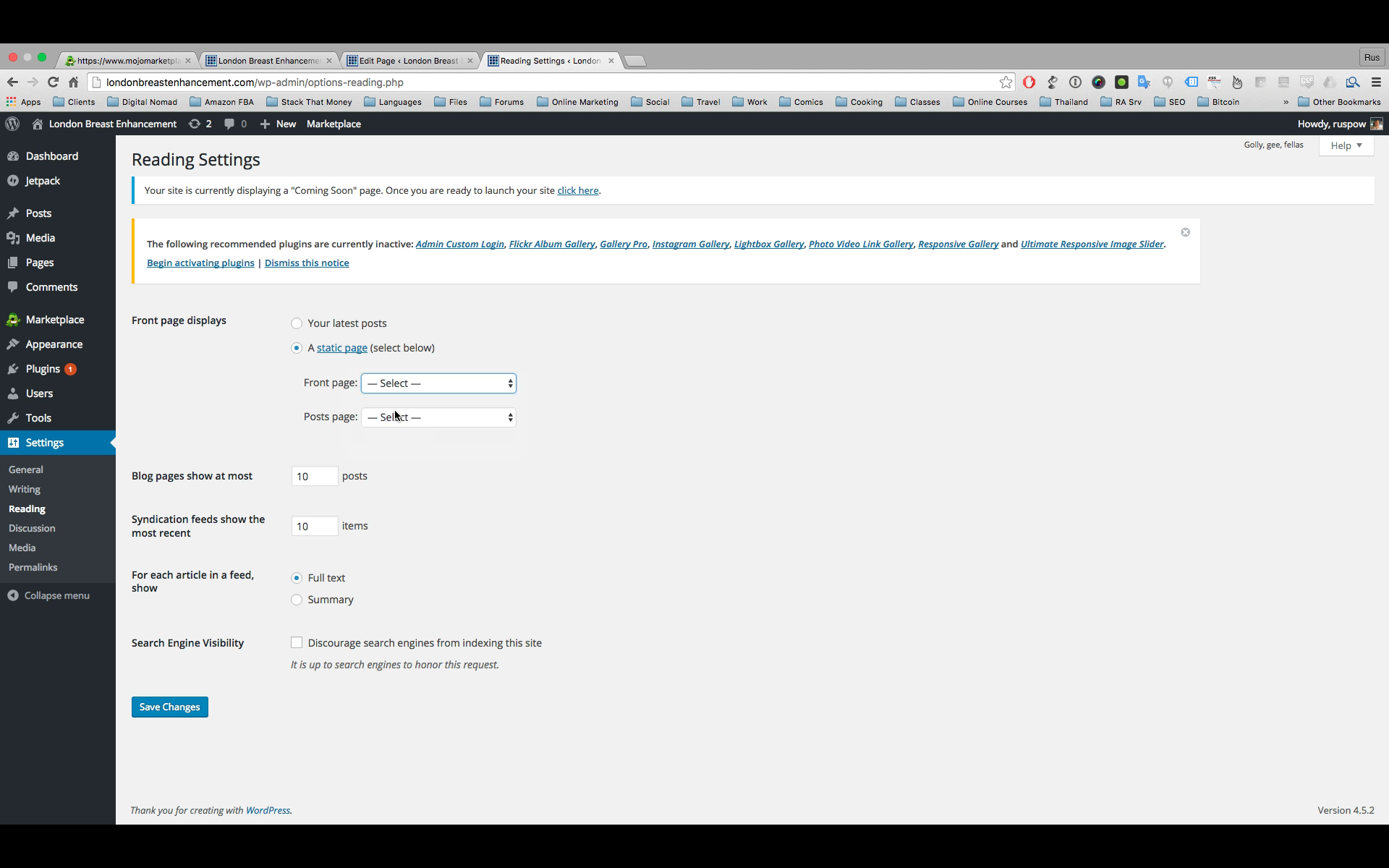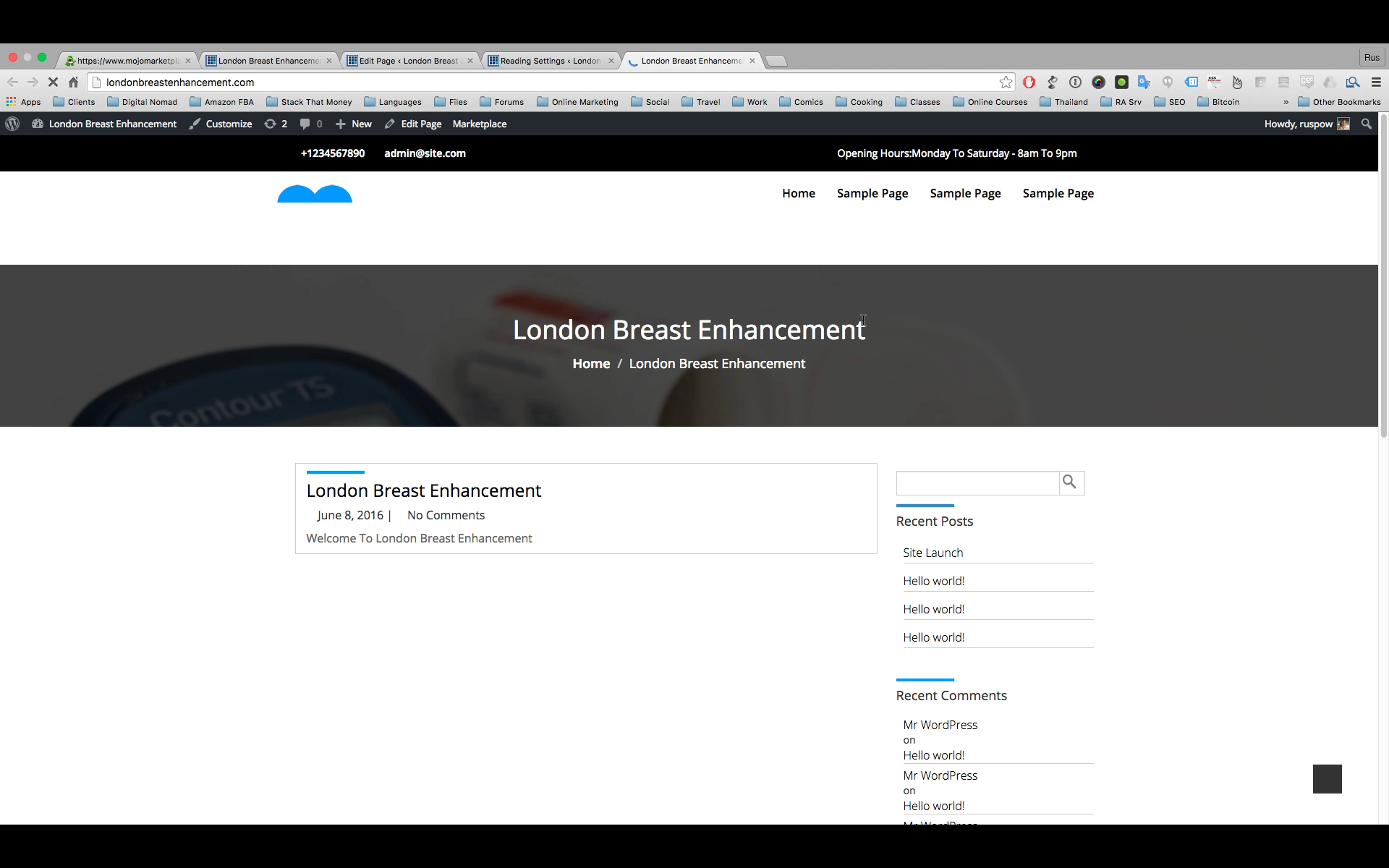 Congratulations
Now click here to get started and take control!