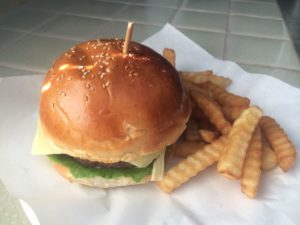 Thailand is hot, like really really hot and after an 11 hour flight on British Airways where they ran out of both the beef and Heineken, followed by a much shorter 1 hour flight and then a 1 hour tax drive, I made it to Tiger Muay Thai and Signature Phuket at about 15:00. After checking my bags in to Signature I went down to Tiger Muay Thai and was given a tour and had a meet and great with all the people that worked there. The meal plan was explained as well as all the other activities that go on around the camp and how to sort out personal training. By the end of the tour I'd been awake for over 26 hours so had no intention of eating right or doing any exercise so decided to have a 'last meal' of the Signature Burger with Bacon and Cheese for the very modest sum of 100 BAHT (about £1.80) then crashed at about 17:00.
Signature Phuket
The Signature Phuket resort is really nice. The people, both staff and guests, are really awesome and it's a really pleasant environment that, for a change, actually looks like the pictures on their website!
Breakfast
I was awake at 5:30 am so managed to get down to Tiger Muay Thai for the 6:30 am yoga session, on the way I met a couple from Texas who arrived on Sunday who were also going to the yoga so it was good to know I wasn't alone! The yoga was brutal, it was a lot like the hot yoga I'd done before, except for outside, and the heat wasn't artificial. With in minutes I was dripping with sweat! After the yoga some of the class were heading straight over to the Muay Thai class that would start in 30 minutes, but for my first day that was a bit extreme for me so I decided to head back to the hotel and do 4 laps of the pool, which didn't take very long but proved how out of shape I am.
For 160 BAHT (£3) breakfast at the hotel consisted of 3 poached eggs, 5 (I think) rashers of bacon, a huge plate of fruit (melon, banana, pineapple and mango) and a bottle of water. They let you mix and match stuff on the menu so you can build the meal you want so I will have to experiment.
Whilst having breakfast I took the Kindle with me and started reading which is all about the Law Of Attraction (you may have heard of this idea from the book, The Secret?), but explains it using the idea of different levels of conscious vibrations which you can move through to manifest beliefs. I have my own, much more grounded ideas but I'm going to keep an open mind and read it through to the end!
Business
Business is also booming, I checked this morning and was presented this lovely sales summary 😀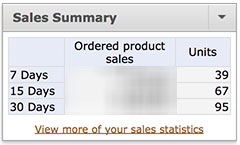 I'm now making consistent sales, no longer have a 9-5 to go to, so now it's time to really knock it up a notch!